Microsoft snubs its own Windows Phones users again this year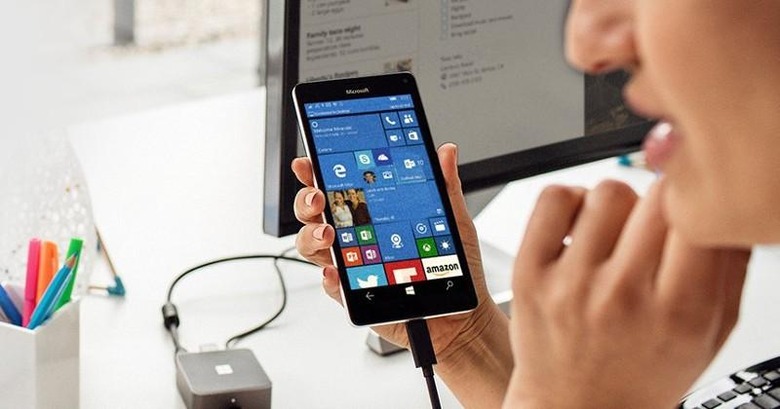 "Windows phones are not our focus this year." That's one statement you will most likely dread to hear if you have, in any way, invested in the promise of Microsoft's mobile platforms, whether as a user or as a developer. And no, it isn't an April Fools joke either. That was more or less the message that Windows chief Terry Myerson left The Verge, unambiguously saying that the company's developer focus is anywhere but on Windows Phone. Then again, if you're a long-time Windows Phone follower, you might already be used to the second rate citizen treatment.
That writing has been on the wall ever since Satya Nadella took over the company's leadership. Though his decisions and moves might have been, at times, controversial, Nadella has more or less successfully turned Microsoft around, giving some life back to its products and lead the company's push into the cloud. The one area Nadella seems to have left behind, however, was Microsoft's own mobile platforms, be it Windows Phone or the new Windows 10 Mobile.
Myerson pretty much puts the nail in the coffin. He admits that if you want to reach smarpthone users, Windows Phone, or Windows 10 Mobile, is not the way to do it. On the other hand, if you want to reach Windows customers, devices with 9 to 30 inch screens are a better target. But if you really want to do new and exciting things, Xbox and HoloLens are a better investment.
That's not to say Microsoft is snubbing smartphones per se, just that, as far as developer resources are concerned, its own smartphone platform is the least of its worries. In other words, Microsoft's smartphone focus is on other mobile platforms. We have, in fact, already seen signs of this, with Microsoft's Android and iOS mobile apps more often than not trumping their Windows counterparts. Perhaps Microsoft has finally conceded that it would be easier to bring its services and apps to those platforms than to expect users to jump ship, no matter how enticing apps like Office may be.
"We're going to do some cool things with phones", promises Myerson. But again, he doesn't specifically mention Windows Phone. It's an ambiguous statement at best, an empty promise at worst. The Universal Windows Platform or UWP does relieve Microsoft of some of the burden of having to separately maintain a set of apps for mobile. That is, if UWP does take flight.
So if you are one of those waiting for that mythical Surface Phone, maybe better luck next year.