Microsoft smartwatch tipped for October with 11 sensors in tow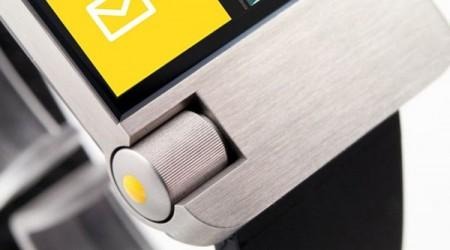 Microsoft's rumored smartwatch is the topic of choice this weekend, with unnamed sources cropping up to state that the wearable will arrive this October. The same sources corroborated some past rumors we've heard regarding the device, as well as tossing some new details into the mix.
As we've heard in the past, these latest sources, who spoke to the folks at Tom's Hardware, say the Microsoft smartwatch will indeed be cross-platform compatible, opening it up to a larger user base than one locked down to any particular platform.
Furthermore, these sources say the wearable's display will be on the inner portion of the wrist, rather than the traditional outer-wrist placement common with watches. This placement is supposed to be more natural for those who will frequently look at the device.
The design is said to feature a "slim band" rather than the larger watches' designs currently on the market — basically something akin to a Nike Fuelband. What the watch will be running under the hood isn't known, however. One of the sources claims there are will 11 sensors in tow, as well as chips from Atmel and TI and others. The interface has been called "slick", and there will reportedly be open APIs.
SOURCE: Tom's Hardware