Microsoft Smartwatch prototyped and wireless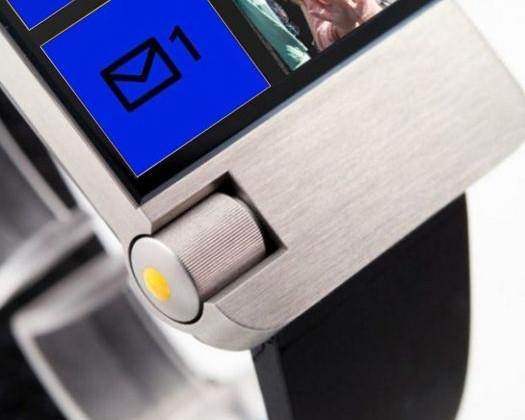 This week it's been reported more than once that a Microsoft-developed smartwatch may well be on the way, today's tip including no less than a magnetic wireless charging port on its back. This smartwatch would build on the work Microsoft had done in the 2000's with the brand SPOT, that particular watch using FM radio signals for data. At a Microsoft TechFest research event in early March, the company's own Bill Buxton presented a 37-year history of smartwatches. The clues are stacking up.
A source familiar with the development of Microsoft's Xbox has spoken with The Verge this week, noting that development of a smartwatch is indeed in the works right now. Sources note that a wrist-worn device has been in development by Microsoft for just over a year, and that this machine wont just be a companion for the gaming console.
Stacking up the tips and suggestions made throughout this month thus far, you'll find this smartwatch to be working with a 1.5-inch touchscreen display, the possibility of gesture/motion control, and a re-use of the same connectors used for the Microsoft Surface tablets. With these connectors you'll be able to pick your watch face up, place it down in a special tray, and let it charge all night long.
This connectivity might not make it past the prototype stage and, based on what we understand thus far, the entire watch might stay a prototype into the future as well. Have a peek at the timeline below to see additional clues, bits, and pieces leading to the final product sooner than later!