Microsoft SkyDrive accounts now top out at 200GB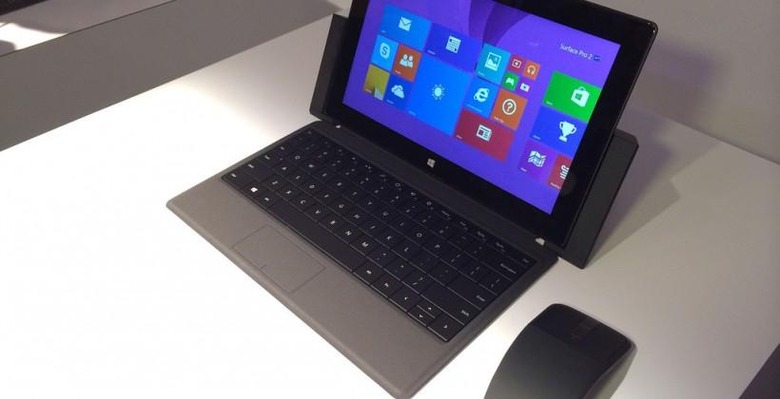 Microsoft unveiled the Surface 2 and Surface Pro 2 at an event earlier this morning. Included in that announcement was also details of the docking station and a variety of covers, but it seems there was also a bit of good news for those who were hoping to have a 200GB SkyDrive account. In short, Microsoft announced just that and have begun teasing about how that will be "enough storage for a photo every hour from birth to graduation."
This newly announced 200GB SkyDrive account will cost $100 per year. In comparison, Dropbox has a 200GB account for $16.60 per month when billed annually. That means an equal amount at 200GB would be $199.20 with Dropbox. Google also offers a 200GB option, which is priced at $9.99 per month or roughly $120 per year.
Simply put, the SkyDrive pricing seems rather competitive. And while we are seeing similar price points between Microsoft and Google in terms of storage — there is also another similarity. Just like how Google offers free cloud storage with Chromebook purchases, Microsoft is offering free SkyDrive accounts with the purchase of a Surface 2 or Surface 2 Pro.
In the case of Microsoft, those free SkyDrive accounts will have the 200GB limit and they will be available for free for two years time. In addition to the storage, those purchasing the Surface 2 or Surface 2 Pro will also get free Skype calling to landlines for one year and unlimited Skype WiFi (on their new tablet) at more than 2 million hotspots around the world for one year.
Lastly, those looking for our coverage of the Microsoft event should head down into the Timeline below for links to the Surface 2 and Surface 2 Pro hands-on posts. Not to mention, some hands-on coverage for the docking station, Touch 2, Type 2 and Power Cover.
SOURCE: Inside Skydrive