Microsoft shuttering MSN TV as Xbox One takes WebTV baton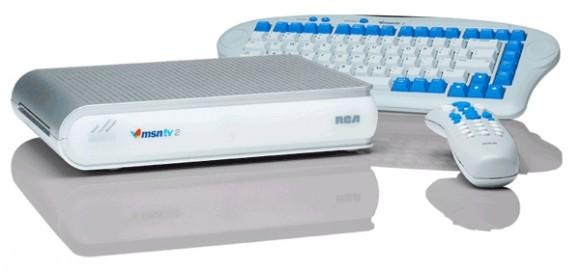 Microsoft is shuttering MSN TV, the service which put internet access on users' TV sets as early as 1996 as WebTV, shifting remaining users – and their content – over to SkyDrive. The decision, Microsoft says, was made because "there are many new ways to access the internet" since WebTV initially launched, and as such it will be ceasing service on September 30. The decision comes amid rivals like Apple and Google ramping up their smart TV plans, while Microsoft itself is renewing its efforts on dominating the living room with the upcoming Xbox One.
The original service was actually a Microsoft acquisition, with the software giant acquiring the startup WebTV in mid-1997. A set-top box – in actual fact a thin-client which used a TV as its display – the hardware went through several iterations, all of them relatively low-powered since the heavy lifting was done remotely. Functionality has, at various times, included email, web browsing, photo and video streaming, and network file access.
Microsoft plans to shift all users onto its more current services, including pushing photos stored on the STB to SkyDrive, and email to Outlook.com. MSN TV users should make sure all the photos they want to keep are converted to "Shared Photos", Microsoft says, as only those will be automatically synchronized to SkyDrive.
Even if the MSN TV service itself is closed down, that doesn't mean the boxes themselves are useless. Hooked up to a network, they'll show videos and music stored on a PC, as well as any locally stored photos.
Microsoft also has a couple of offers for dial-up customers, as well as those who want to switch to MSN Premium; there's six months of free service on offer to assuage the loss of your MSN TV service.
For many, the fact that MSN TV was even still operating will come as something of a surprise. Microsoft had not been offering the boxes themselves for some years, and the company's home entertainment and streaming media attentions had turned instead to Xbox and, most recently, the Xbox One. In fact, the new console has some similarities with the second ever WebTV box, the "WebTV Plus": both hook up in-line with a TV and PVR (or, in the case of WebTV, a VCR) and can remotely schedule recordings.
Where MSN TV was focused on internet access, however, Xbox One is more about gaming and multimedia; with tablets, notebooks, and smartphones all so much cheaper and more prevalent, the need to browse the internet on a TV is far reduced.
VIA CNET