Microsoft shows off specs for new WP7 chassis with cool new features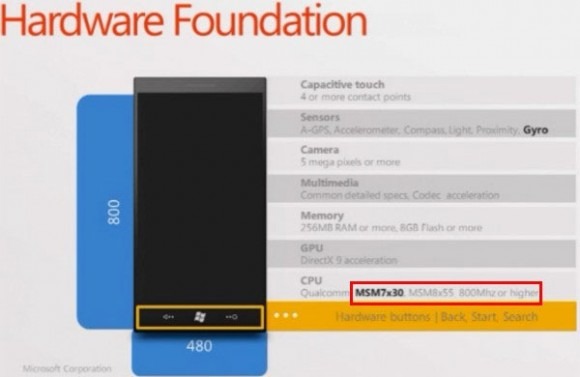 The specifications for the latest chassis design for Microsoft WP7 smartphones has been unveiled. The new chassis looks pretty cool and has some new features that will make phones based on the specs perform better. Right now, all of the WP7 smartphones on the market are running the Qualcomm MSM8x50 Snapdragon processor.
That processor is running at 1GHz and sports Adreno 200 graphics. The new spec for the WP7 chassis has the smartphone getting an upgrade to the new Qualcomm processor known as the MSM8x55. The new processor brings with it an upgrade in graphics performance with the Adreno 205 GPU.
Those parts are already in play on the smartphone market in some notable handset like the HTC Thunderbolt and the Xperia Play. The new chassis can also be fitted with the MSM7X30 as an additional option with the same GPU. The new design has provision for an optional gyroscope too.
[via Engadget]