Microsoft set to open Windows Café in Paris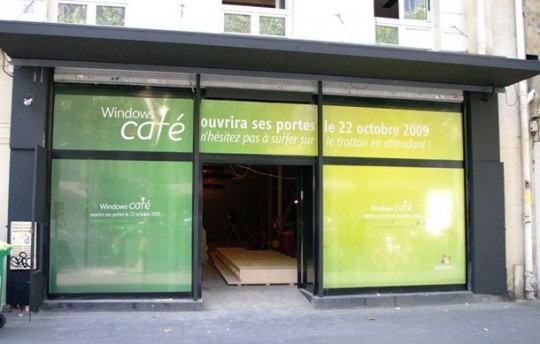 We already know that Microsoft is setting up retail stores here in America and they are simply calling them stores. No fancy names or trying to dress them up as something they are not. I guess in Europe Microsoft wants to make things seem a bit fancier.
Pics of a Windows Cafe have popped up on a French website. Details are scant, but what we can tell is that the store is set to open on October 22, 2009. That is only a few weeks away. Inside the store seems small and you can just imagine the Windows computers and software stacked on the shelves around the store.
The store is at 47 Boulevard Sébastopol in Paris. I wonder if they will serve coffee to the people who wonder in looking for new gadgets.