Microsoft set to expand app labs to help Windows 8 devs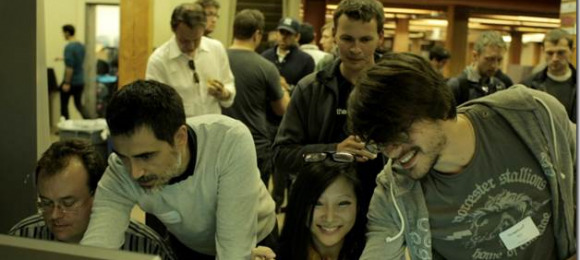 Windows 8 has been available for a couple of weeks now and Microsoft is itching to get developers making apps for the Windows Store, as it should be. Earlier in the month, Microsoft teamed up RocketSpace to host the first Windows Store App Lab, which helps Windows 8 developers with making apps for the Windows Store. Today, the company announced that it will be hosting even more of these Windows Store app labs in 30 different cities around the world.
These Windows Store app labs are designed to provide a boost to the development process, whether a developer needs help bringing their ideas together to form the beginnings of an app or simply wants to test their app on a range of Windows 8 equipment. Each app lab will last for four hours and will be taking place in a variety of locations around the globe, including New York, London, Paris, and Shanghai.
This seems like it will become an ongoing thing, with several dates and times shown for a number of the locations on Microsoft's list. Even better is that these app labs are free, and those who wish to attend are welcome to drop in on the day of to see if there are any open spots. If you like to plan ahead of time, you can also register to attend, which guarantees you a spot in the lab you've got your eye on.
"Whether you have an app in progress or a set of design ideas you want to advance, we designed our Windows Store App Labs to provide you with in-depth technical guidance and leading design assistance to get your app launched in the Windows Store," Antoine Leblond wrote on the Windows Store Developers blog. It sounds like these labs are the perfect springboard if you want to get an app published on the Windows Store but don't really know where to start. Are you planning on checking one out?
[via TechCrunch]