Microsoft says it's working on PC to Xbox One streaming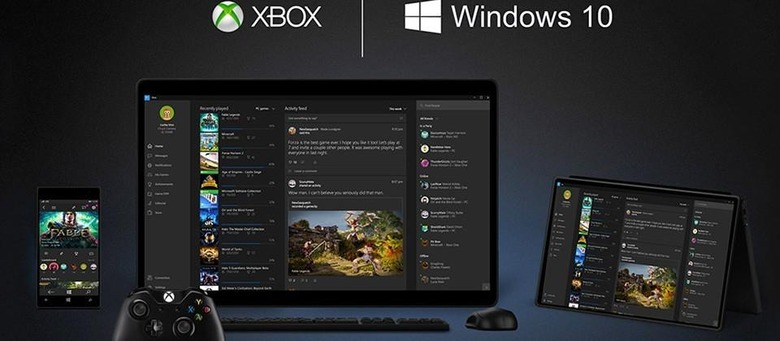 Less than a week after Xbox chief Phil Spencer hinted on Twitter that game streaming from PC to Xbox One might one day be a possibility, Microsoft has come right out and said it's working on just such a feature. With the release of Windows 10, one of the biggest features for gamers is the ability to stream Xbox One games to a PC running the new operating system. Speaking to The Verge, Spencer confirmed that they were working on making the opposite a reality, however without any indication of when it might be possible.
Spencer commented that if PC games were going to be played on the Xbox One console, they would need to introduce keyboard and mouse support. This echoes the other comments he made on Twitter in response to questions, ending with a mention that mouse support isn't "far away."
In terms of where we want to go with our platform, those are absolutely in scope of things that we want to do.
The Xbox head also indicated that streaming from PC to Xbox was a much higher technical hurdle than Xbox to PC. Because every Xbox One is the same in terms of its hardware components and specs, it's much more predictable in terms of knowing how each game will run and what its requirements are. But things become complicated when each PC running a game can have a number of variations.
"It's actually a little more challenging doing the encoding on the PC side to the Xbox, but challenge is good," Spencer said. He also acknowledged how people today simply want to play "on the device that they want to play on." This is evident by heavy integration of Xbox in Windows 10, but only time will tell how Microsoft continues to develop cross-platform functionality.
SOURCE The Verge