Microsoft Says Goodbye To Internet Explorer 6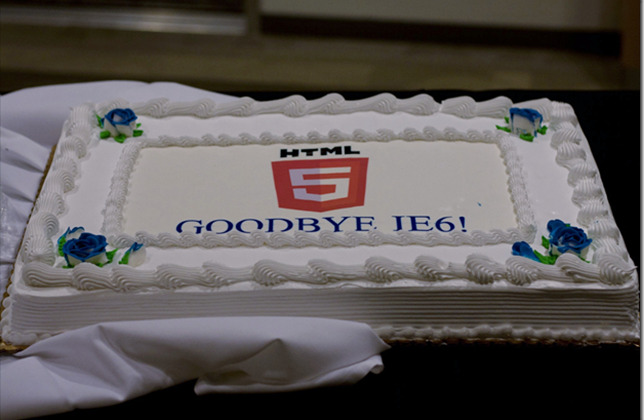 Microsoft today celebrated the demise of its decade-old Internet Explorer 6 web browser. According to the latest data from Net Applications, IE6 usage has officially dropped to below 1 percent in the US, following Austria, Poland, Sweden, Denmark, Finland, and Norway. Usage is also dropping near 1 percent in the Czech Republic, Mexico, Ukraine, Portugal, and the Phillippines.
"IE6 has been the punch line of browser jokes for a while, and we've been as eager as anyone to see it go away. In fact, we launched the IE6 Countdown site last March to help accelerate the process," said Microsoft's Director of Internet Explorer Marketing, Roger Capriotti, via the Windows Team Blog. The browser uses non-standard rendering and also doesn't support HTML 5.
Capriotti thanked IE6 Countdown partners for helping with the process and in this new year, he calls on more folks to make it a resolution to end IE6 and move to something more modern like IE8 or IE9. This is certainly welcome news to developers, who now have one less outdated web browser to worry about supporting. However, developers in China will face this problem for awhile longer since 25.2 percent of computer users there are still running IE6.
[via Windows Team Blog]