Microsoft rumored to be developing Tegra-based smartphone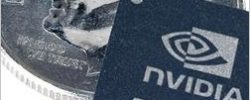 A new rumor is floating around that indicates Microsoft is currently in the process of developing a new smartphone that would use a NVIDIA Tegra processor as its foundation. The idea here is to create a phone that would produce great performance and result in a sales boost.
The chip that is likely being referenced here is the APX 2500, which could make for 720p video playback on the mystery device and offer up 3D visuals. An unveiling is rumored to be slated for February 2009 at the Mobile World Congress.
It is believed any effort by Microsoft to develop their own smartphone is a reactionary measure produced by the success of the iPhone. At this point, it's just a rumor, but if we were to see a Tegra-based Microsoft phone, what would you expect to see from it? Would you be excited about it?