Microsoft rolls out Office 365 Personal for desktop, tablets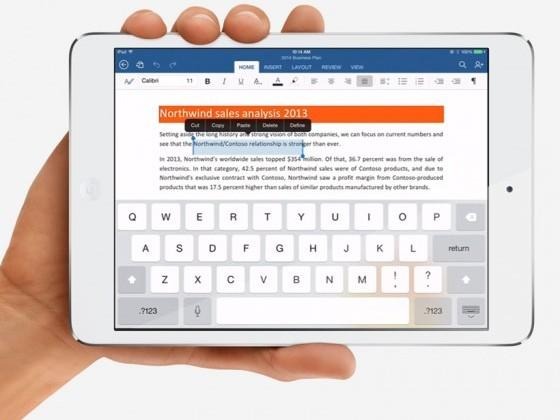 Microsoft has announced they've made Office 365 Personal available, ushering in another era of Office for mobile. The service allows for a single PC or Mac and one tablet (iPad included, of course) to be linked per account. The subscription model will also allow for document creation on mobile, as well as the full suite of editing features we've grown accustomed to.
The Office 365 Personal subscription will run you $6.99/month, or $69.99/year. In addition to the PC/Mac/tablet utility, you can also view documents on a smartphone, and access the web version. Users will get 20GB free OneDrive storage, as well as the ability to store documents offline. Skype users will also enjoy 60 minutes of free voice minutes monthly with their subscription.
A nice option for those who need Microsoft's Office suite, it's likely best left to individuals. The Office 365 Home edition lets up to five of each device mentioned above to link to the account, but keeps the rest of the feature set in place. If you're in a family of cloud storage aficionados, 20GB for five people may not work so well.
It's the latest push in Microsoft's mobile efforts, and a natural choice following what we saw at BUILD this year. Microsoft's Windows Phone is rounding into shape, and the touch capacity of Office is finally getting good. The $6/99/month pricing isn't bad, but do you need it when compared to free options like those from Google? You tell us in the comments section below!
Source: Microsoft