Microsoft Reveals New Windows Phone 7 Mango Handsets From Samsung, Acer, And More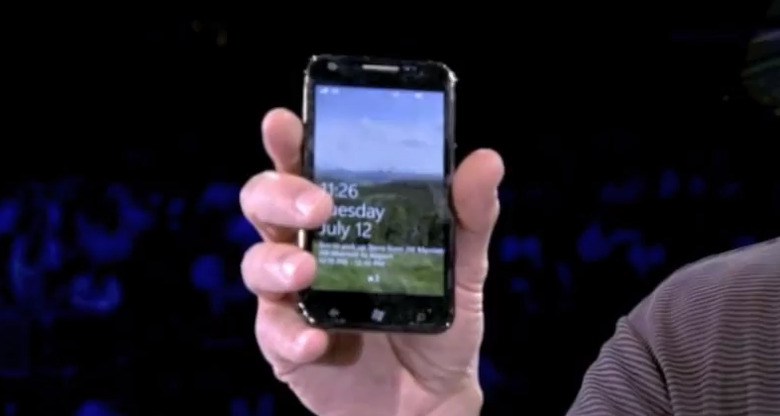 Microsoft's annual Worldwide Partner Conference (WPC) kicked off yesterday with a keynote that had CEO Steve Ballmer acknowledging poor sales of the company's Windows Phone 7 handsets. That may soon change with the upcoming Mango update. The company today gave a sneak peek at WPC of several exciting new handsets on the way. Catch the video after the break.
Corporate VP of the OEM Division at Microsoft, Steve Guggenheimer revealed several new Mango handsets including one from Samsung that resembles the Galaxy S II Android model. It could be the SGH-i937 that is currently being tested and could sport a Super AMOLED display, an 8-megapixel camera, a front-facing camera, and a slender build. Guggenheimer said that he was particularly excited about the Samsung device and noted that it was extremely thin and light.
However, no details and exact specifications were revealed during the presentation. Other devices mentioned on stage included Acer's first Windows Phone, a pink waterproof handset from Fujitsu, and a ZTE handset. This was the first time these yet-to-be released Windows Phone 7 devices were shown actually running the Mango update.
[via WinRumors]