Microsoft reveals a slew of Xbox Game Pass indie titles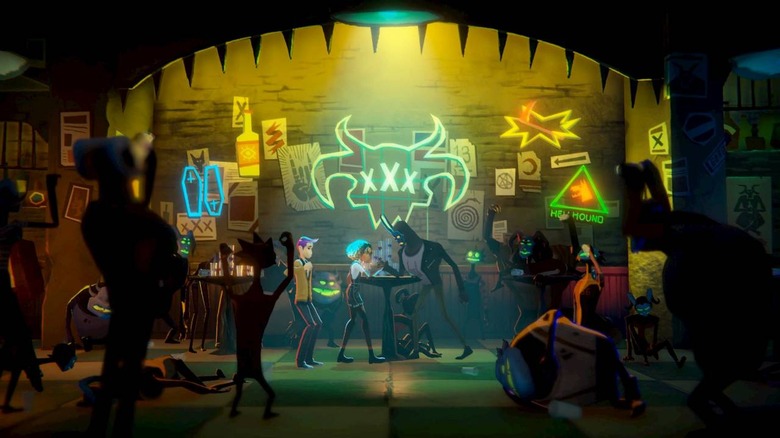 It seems that console makers are becoming quite fond of using video presentations to announce upcoming games. Yesterday, Sony launched a new video series called State of Play, which detailed a number of upcoming titles for both PlayStation 4 and PlayStation VR. It wasn't long before Microsoft answered Sony with a new show of its own, dubbed ID@Xbox Game Pass.
As you might have already guessed thanks to that name, this new show covers indie titles that are headed to Xbox Game Pass. More specifically, the inaugural episode of ID@Xbox Game Pass announced indie titles that will be available through Game Pass on on their general release dates. The first episode didn't announce a ton of games, but it take some deep dives into some of the ones it did announce.
The show kicked off by announcing that Killer Queen Black will be launching on both Xbox One and Xbox Game Pass at some point this year. The announcement of Killer Queen Black didn't amount to much more than a trailer, but it showed off the game's hectic-looking eight-player platforming pretty effectively.
After announcing Killer Queen Black, Microsoft gave us an in-depth look at both Outer Worlds and Afterparty, featuring interviews with the developers that gave them a chance to describe their games in their own words. If you've been looking forward to either of those titles, the first episode of ID@Xbox Game Pass is worth watching, as the added insight from the developers of those games is definitely interesting.
During the show, Microsoft revealed that Void Bastards, Operencia: The Stolen Sun, Supermarket Shriek, The Good Life, and Afterparty – all of which are day one Game Pass releases – will be playable at PAX East this weekend. The show wrapped up with a quick look at Blazing Chrome, a retro 2D arcade shooter that's also arriving on Xbox Game Pass on release day. You can watch the full presentation in the video embedded above, but otherwise, head down to the comments section and let us know what you think of these indie titles!