Microsoft reports Q2 2012 earnings, light on Windows sales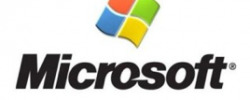 Microsoft released its fiscal second quarter 2012 earnings report today, exceeding analyst expectations of earnings per share but saw a slight dent on revenue due to slowing Windows sales. Revenue came in at $20.89 billion, up 5 percent from the same quarter last year. However, earnings dipped to $6.62 billion or about $0.77 per share.
The Windows and Windows Live division posted revenue of $4.74 billion, dropping 6 percent form the year ago. The business division, which includes Microsoft Office, reported revenue of $6.28 billion, up 3 percent from the last period. The online services division, which includes Bing, saw a narrower loss of $458 million.
"We delivered solid financial results, even as we prepare for a launch year that will accelerate many of our key products and services," said CEO Steve Ballmer in a statement. "Coming out of the Consumer Electronics Show, we're seeing very positive reviews for our new phones and PCs, and a strong response to our new Metro style design that will unify consumer experiences across our phones, PCs, tablets, and television in 2012."
As for Microsoft's guidance, the company has only revealed that it plans to trim operating expenses to $28.5 billion, down from its previous forecast of $28.9 billion.
[via AllThingsD]