Microsoft Reportedly Worked On A Surface Phone Handset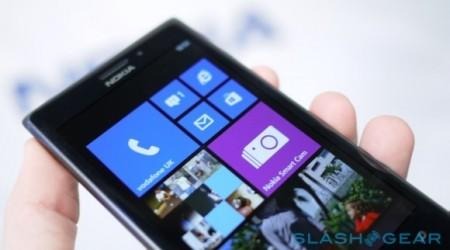 Earlier today, word surfaced that Nokia had developed an Android handset before the Microsoft acquisition negotiations began, and now new sources have appeared telling of a Microsoft Surface Phone handset. Reportedly, Microsoft had built multiple prototypes of its own Surface handset, something that ultimately never came to be.
The sources spoke to the folks over at The Verge, who said that Microsoft was testing a Surface Phone handset for its Windows Phone platform at the same time Nokia was testing Android for its own purposes. Such would have given Microsoft an option should Nokia, which has been the exclusive provider of Windows Phone handsets, have withdrawn itself from the deal or failed with the platform.
As it had been noted by sources who spoke to the New York Times, Microsoft had been aware that Nokia had been testing Android on its devices before negotiations began, and that the Google mobile operating system had not been part of the acquisition talks betwixt the two companies. Still, Microsoft was aware that Nokia could possibly have offered Android handsets at a later date.
Reportedly, Nokia was "growing increasingly frustrated" with Microsoft's want of lower prices for the Windows Phone handsets, and was testing a project called MView, which stands for Mountain View where Google hails from. Such was designed to run a derivative of Android on low-spec smartphone hardware to increase the handset maker's margins.
According to the latest batch of sources, the culmination of that project would have launched some time next year, with the fate of this no longer being known due to the Microsoft acquisition. The company was also said to have been working on Android for its Lumia handsets in the event that Windows Phone didn't live up to ambitions.
SOURCE: The Verge