Microsoft readying Wedge keyboard with new Window 8 logo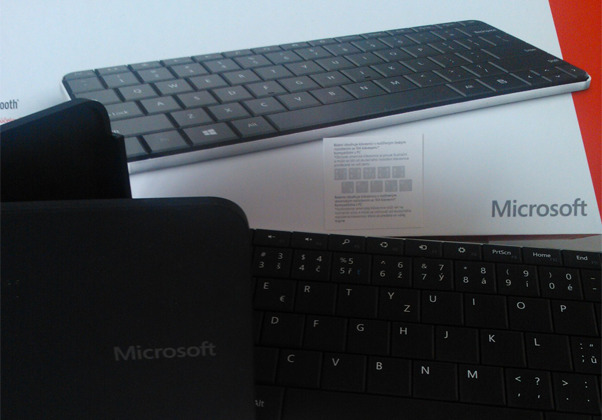 Microsoft may be preparing a massive software launch for Windows 8 later this year, but it looks like the company is also readying some new accessories to go along with the update. A new keyboard made by Microsoft has been spotted by Czech site WinMAG that seems to be designed for portable use with mobile devices like tablets. On top of that, the keyboard will feature the new Windows logo.
The keyboard will reportedly be introduced "very soon", and will be sold alongside Windows 8 when the update launches this Fall. It marks the first time we've seen the new logo used on Windows related hardware other than Surface, although Microsoft has indicated in the past that its various partners will begin to use the redesigned logo on desktops, laptops, and other hardware going forward.
Windows 8, meanwhile, is Microsoft's big gambit. The company has redesigned the OS to put the Metro interface front and center, and is even using two different versions of the OS for tablets and traditional PC hardware. Tablets will run Windows RT, a stripped down version of Windows 8 that will run Metro-only apps, while Windows 8 can run both Metro apps and traditional desktop applications. Windows RT will leverage ARM-based processors for tablets as well, allowing for extended battery life compared to previous Windows tablet attempts.
[via The Verge]