Microsoft Pure Pink phone caught in wild; firmware leak tips specs & more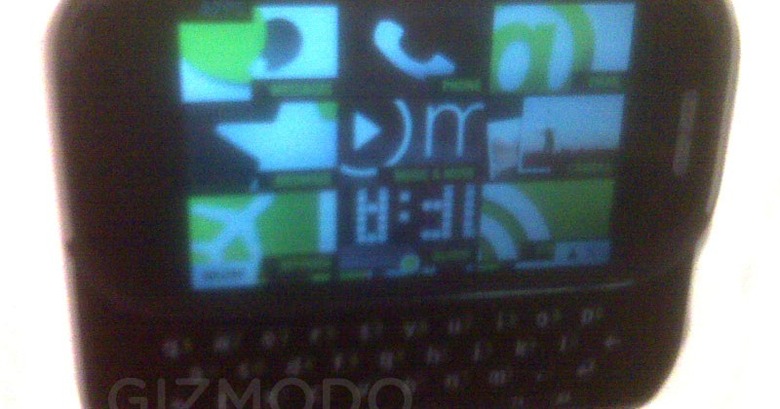 Hardly has the dust settled on the Microsoft Pink Verizon leak, when along come live – if blurry – shots of one of the handsets themselves.  You're looking at the device codenamed Pure, a touchscreen slider with a full QWERTY keyboard and – according to a leak of the firmware – a 480 x 320 display.  The firmware also confirms the Verizon launch, together with traces of of Zune, as well as Facebook, Twitter, Yahoo! and Windows Live.
It also confirms that the Turtle has a 320 x 240 display, and that there are alternative codenames – Pride and Lion – for the Turtle and Pure CDMA versions respectively.  There's also what's believed to be a social networking center, called The Loop, and the whole thing is based on Windows CE albeit heavily hidden with a distinctive UI that borrows from the Zune and Windows Phone 7.  Says the source of the firmware leak:
"Everything is programed in .NET a lot like 7 is. It does not say it inside the files where I have seen, but It is coded in XAMl and is in the structure that CE 7 is supposed to be structured, it is my belief that it will be based off CE 7, and it will have a lot of tie in to Windows Live as well."
Gizmodo's tipster reports that the device was "intuitive, 'better than Android,' and decorated with Windows Phone 7-style animations throughout," though that's based on a few seconds use.  They also saw an app store, though currently empty of titles.  Meanwhile over at Twitter, user Conflipper apparently also has some firmware access of their own, and has released a few shots of the UI – including the dialer and PIN screen – together with a photo from the Pure's camera.
No release date has been leaked for the Pure, but the assumption is that it'll land at around the same time as the Turtle, at the end of April 2010.  Microsoft were tipped to be preparing the Pink platform as a replacement to the Sidekick, and it certainly looks like that's what these devices are turning out to be: social networking-heavy media phones with an emphasis on usability rather than the sort of enterprise functionality you'd get on Windows Phone 7.
[via Windows-Phone]