Microsoft Project Scorpio Might Need An Xbox One Emulator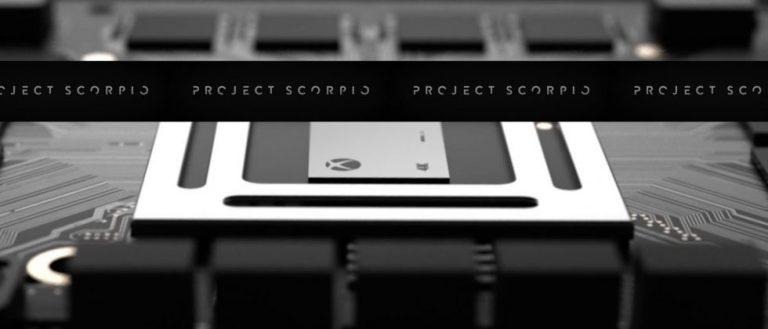 Microsoft is no stranger to backwards compatibility. Windows owes much of its excess baggage to that. Recently, however, that trait become an asset when the Xbox One gained compatibility for Xbox 360 games. Even Sony, much to its embarrassment, was impressed and couldn't follow suit. It seems that we might see a repeat of that, though for reasons still hard to fathom. Project Scorpio, Microsoft's promised "monster" of a next gen console, might actually use an emulator to support Xbox One games, something implied from a job posting sighted online.
Of course, the job posting doesn't exactly say so, and could even be interpreted in different ways. But here's the full text, discovered by leaker h0x0d, just for the record:
We are the Xbox Compatibility team. Our mission is to bring the 360 game catalog to the Xbox One, and Xbox One catalog to Project Scorpio. We have a culture of collaboration and lean process with a straightforward and laid back style. We especially value transparency, competency and self-direction. We work in assembly as well as native and managed languages, in all layers of the platform. We eagerly work on some of the most difficult technical challenges in gaming, and love what we do.

Backward Compatibility is built on advanced emulation technology. We are looking for a highly motivated developer to build, debug, and optimize features related to CPU and OS emulation. This is often done in the context of diagnosing and fixing bugs in games. Intellectual horsepower is crucial for this role. Technically challenging projects with healthy and high-caliber teams don't come along often – don't miss this rewarding opportunity to contribute and learn like never before!
There could be other reasons why backward compatibility using an emulator would be needed, but the most immediate is one of a significant difference in computing architectures. The Xbox 360 ran on custom PowerPC processors while the Xbox One used a more common x86 architecture. That definitely required an emulator in order to run PowerPC programs on an x86 processor. There might be something similar afoot, though, at the moment, there are few candidates for another, high-performance architecture fit for a gaming console. Except, perhaps, for ARM chips from NVIDIA.
That said, the emulation might be driven by software differences only, too. There will be definitely differences between the Xbox One's APIs and the Scorpio's APIs, even though, in theory, they would both be running "Windows 10". A software compatibility layer would allow games written for the Xbox One to "scale up" to the Scorpio console, or, if needed, for Scorpio games to scale down to the older console.
Needless to say, the mystery has just made the still informally named Project Scorpio console more interesting from a computing perspective.
VIA: Windows Central