Microsoft Privacy Dashboard shows what Microsoft knows about you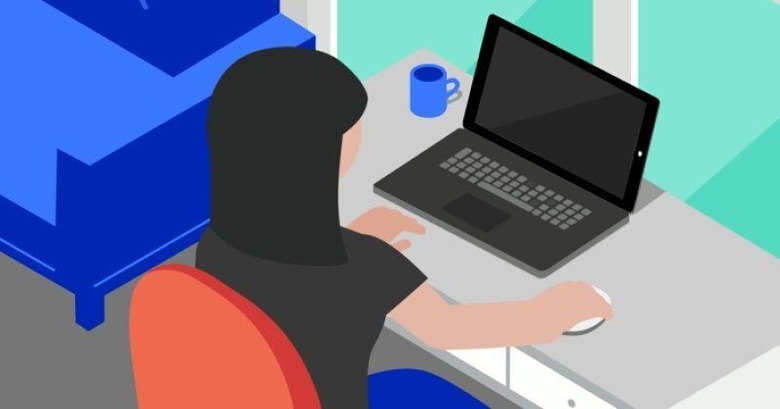 There are some tech companies, like Google, who are often accused of privacy violations, but it wasn't until Windows 10 that Microsoft was put in a hot seat. The company received no small amount of flak for the gaping privacy holes in the OS it was pushing to everyone, which, in turn, pushed Microsoft to make changes to its policies and implementations. Today it is announcing yet another step forward with the launch of its Privacy Dashboard, a web-based tool that lets you see and control what Microsoft sees about you.
Google released a similar web tool when it too was hounded by complaints about how it opaquely handled users' data or didn't give them control over it. Microsoft's Privacy Dashboard makes a similar appeal, offering users an easy to understand and easy to use one-stop shop for managing Microsoft's privacy settings beyond what Windows 10 directly collects.
In particular, those with Microsoft accounts will be able to view their browsing and search history collected through Bing or Edge, their location activity coming from their phone PC, and their Cortana notebooks. More than just seeing, they can also clear those pieces of information should they choose to do so. Of course, Microsoft will warn them how that could affect the quality of their user experience.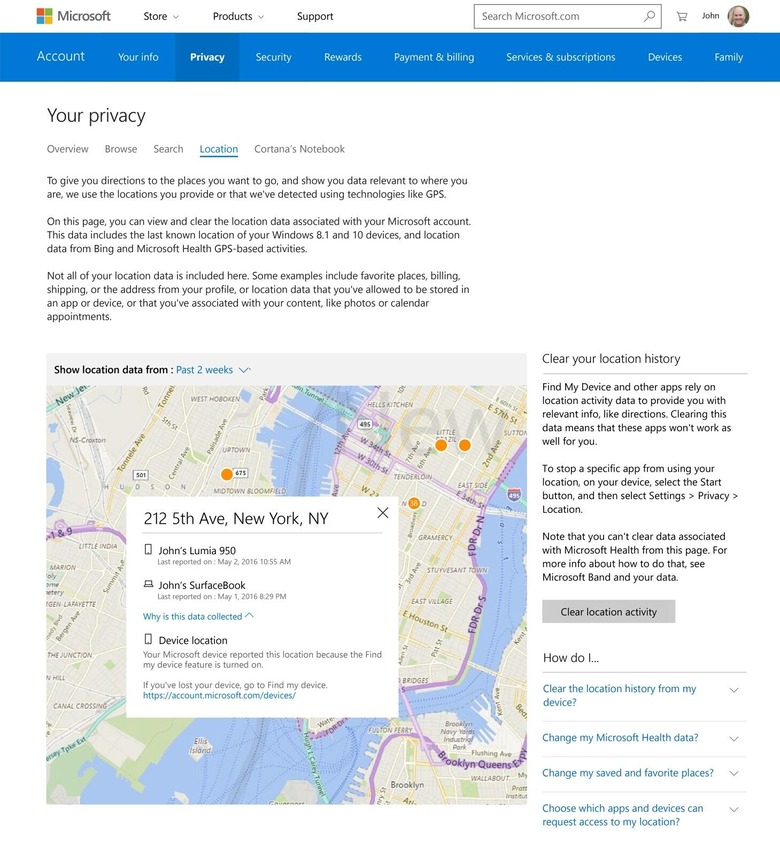 Microsoft particularly drew the ire of privacy-conscious people because of Windows 10's cryptic if not hidden privacy settings and the privacy policies driving those. Microsoft promises that in the upcoming Creators Update, it will make those more private and also easier to grasp. For one, it will be moving many of the potentially invasive data collection in its Diagnostics system from Basic to Full, promising that Basic will only collect data absolutely necessary for Microsoft to properly asses the health of a Windows 10 install.
Microsoft will also be changing the way it informs users of privacy settings when upgrading to the latest Windows 10, whether from Windows 7 or 8 or an older version of Windows 10. Express Settings, which skimmed over those details, will be gone, to be replaced by a more conspicuous list of settings. Unsurprisingly, by default, all those data collection settings are enabled.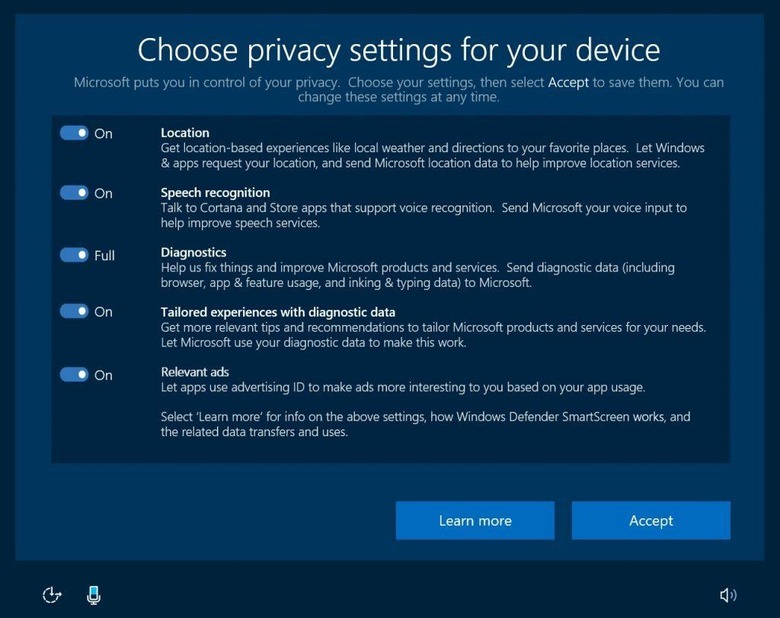 SOURCE: Microsoft