Microsoft plots Project Scorpio trade-up programs for Xbox One owners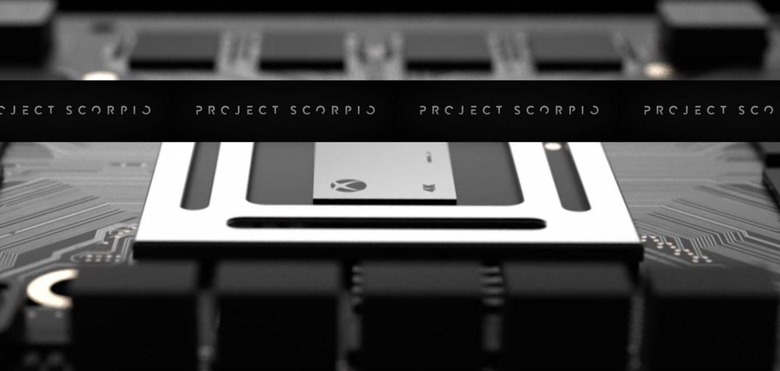 One of the most exciting things Microsoft revealed at E3 2016 was its new console, which for now has the working name of Project Scorpio. This new machine promises to bridge the gap between consoles and PCs even further, offering up 4K resolutions at 60 frames per second and support for virtual reality. That's all well and good, but what about those who have already bought in to the Xbox One platform?
While it seems that Microsoft will want Project Scorpio and Xbox One to co-exist on the market together, some folks may still want to upgrade when the time comes. Given the hardware required to run games at 4K resolutions (while maintaining 60 fps, no less), it stands to reason that it'll cost a pretty penny, which may not be easy to justify when a lot of these gamers will already have a $400 console in the Xbox One. Microsoft, for its part, seems willing to help solve that issue.
The company says that it will attempt to team up with its retail partners to offer trade-in programs that allow Xbox One owners to jump to Project Scorpio. The convenient thing about trading up to Project Scorpio is that all your Xbox One games will still work on Microsoft's new system, which should make the transition between the two a little less costly than what you'd typically experience going from one generation to another. Microsoft's Dave McCarthy, who serves as the general manager at Xbox Services, wasn't specific about how a trade-in program would work when he revealed the plans to The Daily Star.
He and the rest of the gang at Microsoft will have some time to figure it out, though, as Project Scorpio isn't slated for launch until sometime in late 2017. In the meantime, Microsoft is gearing up for the launch of the Xbox One S, a smaller version of the console that was revealed at E3 alongside Project Scorpio. Are you planning on buying a Scorpio console, or do you need to hear more before you commit to Microsoft's latest?
SOURCE: The Daily Star