Microsoft plans Windows 8 ARM presentation at Mobile World Congress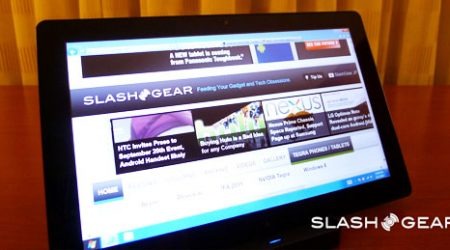 Perhaps the biggest addition out of the many new features in Windows 8 is its new ARM-based flavor, which Microsoft is calling Windows 8 WOA. They don't want anyone to forget it, either: they've planned a showcase event at Mobile World Congress in Barcelona, where the tech world is currently checking out the latest and greatest in smartphones and tablets... running on ARM. The press conference is scheduled for Wednesday afternoon local time, putting it between 6AM (PST) and 9AM (EST) in the United States.
This won't be the first time that Microsoft has displayed Windows running on the smaller, more efficient ARM platform. But with Windows 8 scheduled for a retail release this fall and the company committed to releasing WOA at the same time, development is coming down to the wire. Microsoft appears to be scrambling to get not only the software but its infrastructure ready, as the new interface and integrated Windows Store are essential parts of the all-in-one ARM devices.
Microsoft has already stated that it's partnered with chip makers Qualcomm, Texas Instruments and Nvidia to make reference designs available to manufacturers, who will sell Windows 8 ARM laptops and tablets as consumer electronics appliances (like smartphones) not traditional PCs. That being the case, Mobile World Congress seems to be a natural fit for Microsoft's new direction. While details on the presentation are scant at the moment, we can hope to see a newer Windows 8 build and hopefully some prototype hardware from original equipment manufacturers.
[via Cnet]