Microsoft PC and Xbox One game gifting: Here's how to get started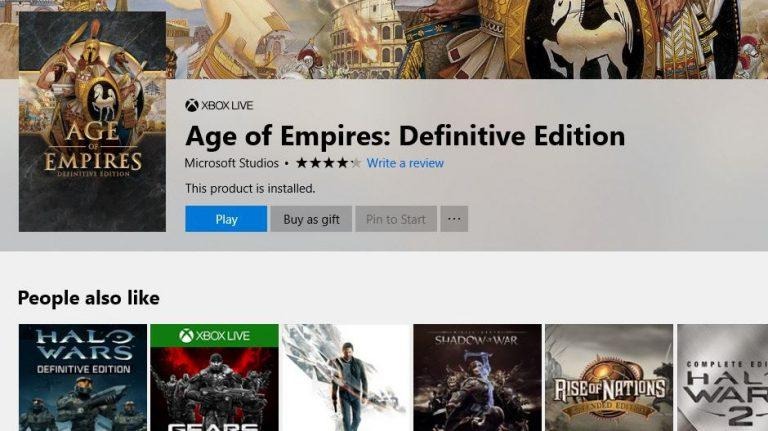 Steam, for all of its faults, has some really nice features, and one of those is gifting. You can buy pretty much anything on Steam's store and send it to a friend, whether or not they already have a Steam account. Today, Microsoft is taking a page out of Valve's book by flipping the switch on PC game gifting, allowing you to buy PC titles that are available on the Microsoft Store for your friends.
Moreover, Microsoft now allows you to gift any Xbox One game to someone else. Last fall, Microsoft launched gifting for a select number of Xbox One games, Xbox Live subscriptions, and Xbox Game Pass. With the news today, we're seeing a pretty big expansion on that launch.
Gifting a game to someone else seems like a straightforward process. All you need to do is head to the Microsoft Store on Windows 10, Xbox One, or online, pick out a game, and then select "Buy as Gift" when you checkout. You'll be prompted to enter the email address of the person you've buying the game for, though if you're on Xbox One, you can also select their Gamertag from your friends list.
After that, Microsoft handles the rest, sending your friend instructions on how to redeem and install their game. There are a few caveats to consider when choosing to gift your friends games and content. The first is a little strange, as you're limited to making two discounted gift purchases – and 10 discounted purchases in general – every 14 days. Unsurprisingly, there's no limit to the number of full price gifts you can buy.
There's also some limit on what, exactly, you can buy. Though all Xbox One and PC games (along with DLC) are available for gifting, Xbox 360 games, Xbox originals, pre-orders, and consumable DLC (like in-game currency) are not. Also, you can't gift across regions with this function – the person you're sending the gift to needs to be in the same region where the game or content was purchased.
Microsoft says that many PC games support gifting from today, while the ones that don't just yet will support the feature tomorrow. The Microsoft Store still has a long way to go if it wants to be a true Steam competitor, but implementing features like game gifting certainly can't hurt.