Microsoft Pairs Android With Windows With Several App Updates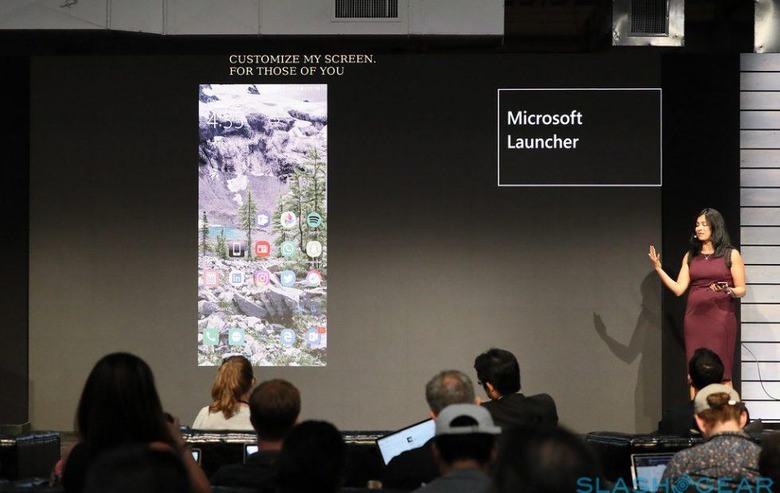 Though the main draw of today's Microsoft event is undoubtedly the new Surface products the company has on hand, hardware wasn't the only topic of the day. Microsoft actually started its show by revealing that Windows 10's October 2018 update is going live today, and it has some interesting new features coming along with it. Some of these features are things we've heard about before, but many of them are centered around cross-platform compatibility between your phone and your PC.
That is, of course, assuming that you're using an Android device. Microsoft is bringing its Android Launcher to version 5.0, and with it is coming Timeline. Windows 10 Timeline is something that's been available on PC for a little while now, and on Android, it'll let you look at your desktop's history on your phone.
The bigger news is the launch of Your Phone. We've heard about the Your Phone app a few times already, but today it's finally rolling out in the Windows 10 October 2018 update. Your Phone allows you to pull content such as your photos and notifications from your mobile device to your desktop, allowing you to stop splitting your attention between the two.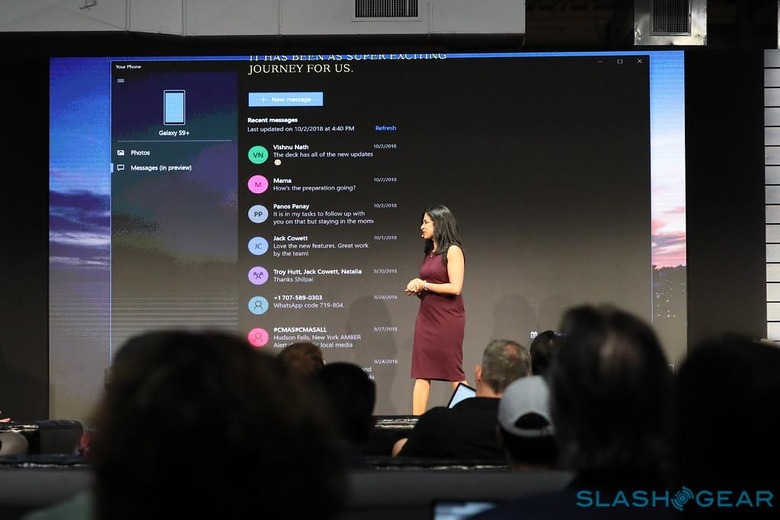 Your Phone is also launching with drag and drop support for photos between your phone and certain PC apps. What is perhaps the coolest feature, however, won't be here for a little while yet. Microsoft has announced that eventually Your Phone will support screen mirroring between Android and Windows 10 PCs, which is indeed great functionality to have.
Your Phone sounds like it could be a great app for Windows 10 users who tend to split their work between their desktop and their phone, so we're definitely excited to see where it goes from here. You can give it a spin for yourself after applying the Windows 10 October 2018 update, which is available today.