Microsoft Paint 3D preview available for Windows Insiders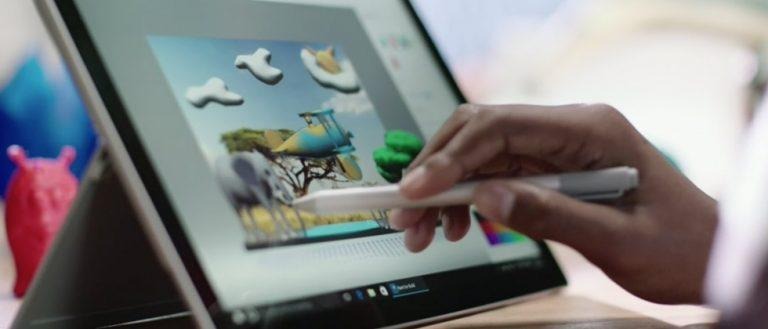 While Microsoft announced a slew of new hardware yesterday, primarily focusing on the Surface Studio all-in-one, another pleasant surprise was the debut of the Paint 3D app, a modern version of the classic MS Paint program from previous generations of Windows. Coming to Windows 10, Paint 3D has been overhauled from the basic, rudimentary drawing tool to an application supporting stylus and touch input, and capable of quick, easy 3D object creation.
While the final version of Paint 3D won't be ready for everyone until next spring, Microsoft has made a preview build available for Windows Insiders to download and test now. It's already listed on the Windows Store, but in order to install it Windows Insiders will also need to grab the new Windows 10 Creators Update.
Among the impressive features in the new Paint 3D app are the ability to quickly sketch something in 2D, and then turn it into a 3D object with a tap. From there, the drawing and editing tools can be used on the objects in the same way they could in 2D. There's also options to share creations to Facebook, like customized emoji renders.
The other big component of Paint 3D that pushes the app towards advanced graphic editing is community features. This allows users to publish their creations for others to use and modify, or browse download 3D objects created by others.
SOURCE Windows Store