Microsoft outs Explorer Touch Mouse with BlueTrack tech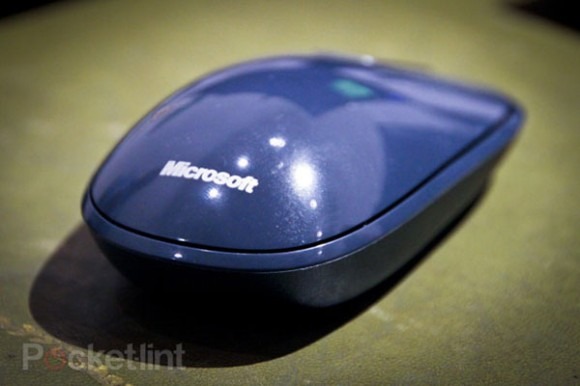 The gang over at Pocket-Lint went to the big Christmas in July event Microsoft put on recently in London and spied an interesting sounding mouse in the corner getting little attention. Microsoft has this event each year (if you are wondering) because it takes many print publications a good six months to ramp up their holiday coverage. At any rate, the mouse is rather cool and uses Microsoft's BlueTrack tech inside.
BlueTrack is the special tracking sensor that naturally looks blue when you see the sensor. The big draw to the tech is that it will offer accurate tracking on any surface this side of a mirror. I have used mice with BlueTrack and it works very well, which is a big deal for mobile users that don't like to travel with a mouse pad.
The mouse has a small USB receiver that is paired from the factory to save you time and that receiver stores away on the bottom of the mouse. The rodent has five customizable buttons and a haptic touch scroll pad is the cool feature of this thing. This same scroll pad was on the Arc Touch mouse a while back. Microsoft is aiming for the mouse to launch at the end of July for £69.99.
[
Pocket-Lint]