Microsoft has updated its OneDrive cloud storage service with new auto-backup options, making it easier for users to make sure all of their content is safety stored with as little effort as possible. Microsoft calls the feature Folder Protection, offering a Windows 10 prompt that instructs users on how to setup that automatic backups. Desktop, Documents, and Pictures are all options.
Automatic backups are an important way to make sure documents and other files aren't missed during manual backups. No effort is needed to shuttle the content off to the cloud; the user merely places the files in folders earmarked for automatic backup and the software takes care of the rest.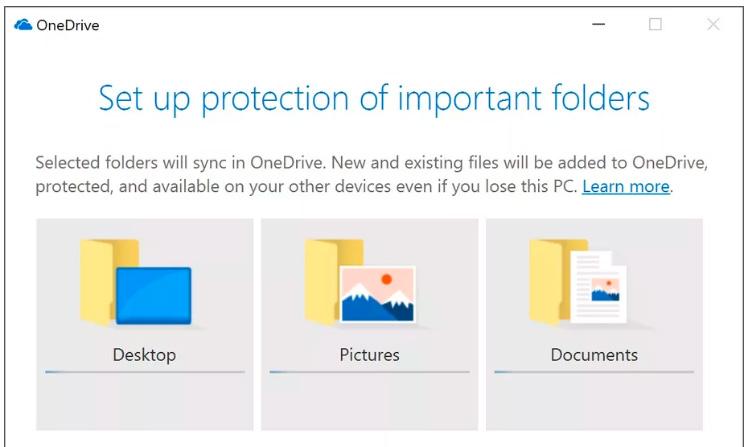 The Folder Protection feature arrived first for business users earlier this summer and now it is available to all OneDrive users, including personal accounts. In addition to providing file safety, the feature also syncs files between multiple Windows 10 computers the user may toggle between, eliminating the need to manually transport and update files.
Users don't need to backup all of these folder options — just Documents can be automatically backed up, for example. To setup Folder Protection, users can click on the Windows notification icon, then open the Activity Center. Within that, choose More > Settings > Auto Save > and finally Update folders. Choose which folders will be backed up automatically, then click Start Protection.
SOURCE: The Verge