Microsoft offers first details on ID@Xbox indie games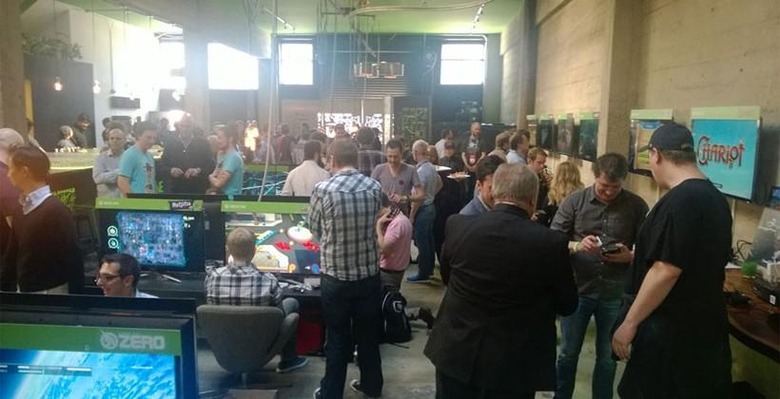 Microsoft is working hard to get independent games on the Xbox game platform for gamers to enjoy. One of the ways it is doing this is via the ID@Xbox program that has over 250 developers with dev kits for the Xbox One in hand and at work on bringing new games to the console. With GDC starting in San Francisco, Microsoft is offering up some details on 25 games that are coming through the program.
The games are all said to be coming to the Xbox One soon, but exact launch dates aren't offered. The games include 1001 Spikes, which is a side scroller game so hard you start with 1001 lives and might not make it to the end of the game. A game called "Calibre 10 Racing Series" is a spiritual successor to Harms Way that combines racing with FPS aspects.
Another of the games is CastleStorm combining a 2D physics destruction game with a tower defense brawler. Chariot is a game that is physics based co-op platformer in nature. Some of the games take advantage of the Kinect sensor like FRU.
FRU is a puzzle platformer that uses the joystick and Kinect to control the game. The complete list of 25 games being announced includes 1001 Spikes, Calibre 10 Racing Series, CastleStorm, Chariot, Chuck's Challenge 3D, Contrast, Divekick Addition Edition +, Forced, FRU, Gucamelee Super turbo Championship Edition, Gunscape, Habitat, Hyper Light Drifter, it Draws a Red box, Nutjitsu, Pinball Arcade, Q.U.B.E. Director's Cut, riptide GP2, Roundabout, Sixty Seconds shooter Prime, Spectra: 8bit Racing, Strike suit Zero, Super time force, The Last Tinker, and Wulverblade.
SOURCE: Xbox