Microsoft nabs Talko to boost Skype 'innovation'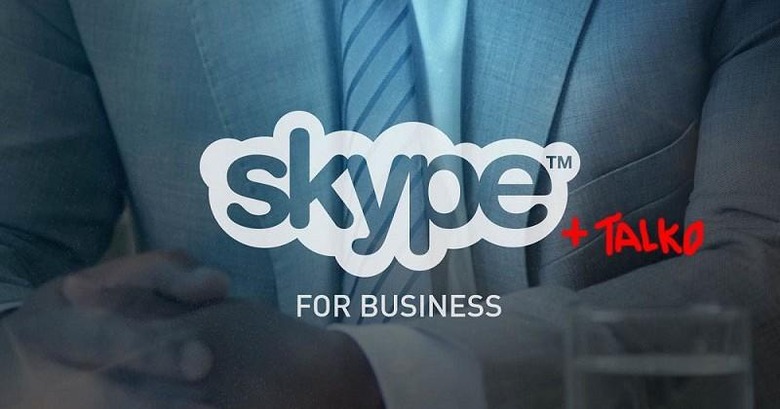 Talko has been acquired by Microsoft, the company announced in a statement today. Talko is a self-described business team communications app, and it's fairly new to the industry, having launched a little over a year ago. According to Talko, it has been acquired to improve Skype and Skype for Business, though precise details about what that means haven't been stated.
Talko is a mobile app designed to make communication — in all its modern forms — easier for teams of individuals. The product combined conference communication, messaging, and calling in a single app; Talko boasts that it had "thousands of businesses" using the service on a daily basis. As well, Talko said, "We've been particularly taken aback by how the product has been embraced by the vision-impaired; this was truly unexpected."
That statement may hint at what caught Microsoft's eye. According to Talko, the company's technology and acquired knowledge will be heading over to Skype to "fuel future innovation" for Microsoft's product. Similarly in a statement of its own, Microsoft said it plans to use Talko's tech to add new capabilities and features to Skype.
Talko will be fully transitioned over to Skype by March 2016, at which point the service will be shut down. At some point before that, Talko users will be given a way to export their conversations and related data for use in a different service.
SOURCE: Talko