Microsoft moves to stop Halo Online mod: Here's the good news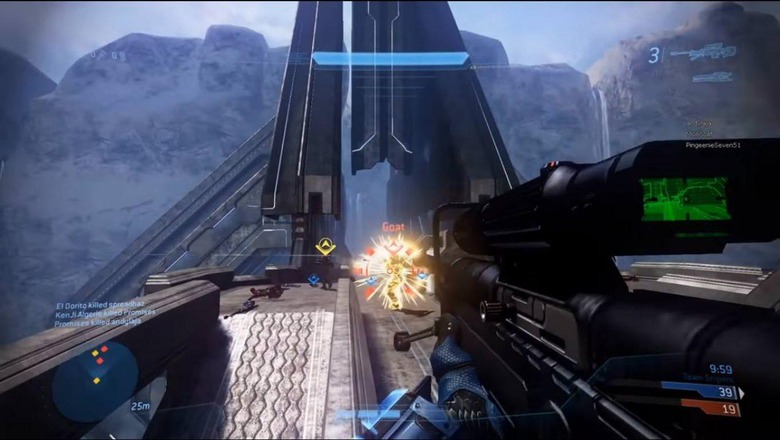 It probably shouldn't come as much of a surprise, but Microsoft has taken notice of "ElDewrito," a fan-made mod for Halo Online. As die-hard Halo fans know, Halo Online was a Russian-only multiplayer game based on Halo 3 that was released for PC a few years back, with 343 Industries eventually pulling the plug on the game. The ElDewrito mod, which was released last week, allows players to access Halo Online through player-hosted servers, with features like stat tracking and ranked games to boot.
Obviously, there's been a lot of buzz surrounding the ElDewrito mod for Halo Online, as Halo 3 never officially made its way to PC – the series became an Xbox exclusive after the launch of Halo 2. The mod launched on April 20 with its version 0.6 release, and now, it appears that Microsoft is making moves to protect its IP. In a blog post over on Halo Waypoint, 343 Industries explains the current situation.
"Today we want to let our community know that Microsoft has initiated actions to protect its Halo intellectual property in the wake of the recent 'ElDewrito' PC release," 343 writes, noting that while fan-made content has always been a "key pillar in the Halo franchise," many of the projects have all "fit within Microsoft's established content usage guidelines." That's something the 0.6 release of ElDewrito doesn't do, as it's built upon Microsoft-owned assets that have never been released for public use.
"While we are humbled and inspired to see the amount of passion poured into this project, the fact remains that it's built upon Microsoft-owned assets that were never lawfully released or authorized for this purpose," 343 says. "As this project reverberated across the community, our team took a step back to assess the materials and explore possible avenues, while Microsoft, like any company, has a responsibility to protect its IP, code and trademarks. It's not optional in other words."
So, what does this mean? Over on the developer blog for ElDewrito, we get a better idea of what went down between Microsoft and the developers of this mod. The ElDewrito team notes that it's not entirely sure what's going to happen to the mod in the future, but that Microsoft has asked it to halt development on the project. The developers of the mod state that the mod itself likely won't be taken down as it's an open-source project, but anything else using Microsoft assets – such as version 0.6 zips – will likely be taken down by the company in its quest to protect its IP.
There might be a silver lining to all of this, however, as 343 said that it's clear the PC community wants more Halo. "As we look ahead, we're very excited about the prospects of an official classic Halo experience making its way to PC and we hope to be able to partner with the ElDewrito team and broader mod and content creation community to help inform the types of experiences and features our fans desire," 343 writes at the end of its blog post.
So, if you've been hoping to see Halo make the jump to PC in an official capacity, this could be the catalyst needed for that. Maybe we can look forward to an announcement at E3 later this year? That might be pushing it, but here's hoping that Microsoft and 343 begin to look at PC as a serious possibility for the Halo franchise.