Microsoft Lumia 950, Lumia 950 XL briefly appear on online store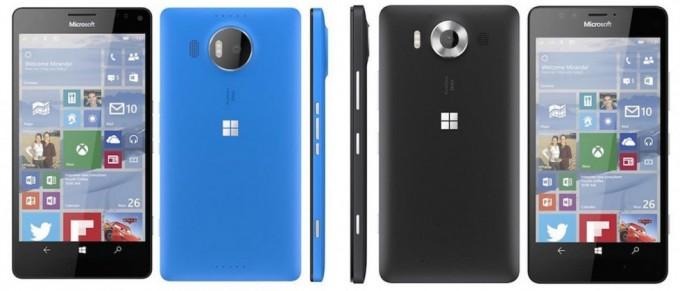 Did Microsoft just try to steal some of the attention away from Google's Nexus announcements? Possibly. With Microsoft's own new hardware event scheduled for next week, the company's new flagship smartphones, the Lumia 950 and Lumia 950 XL, were accidentally listed on its UK online store earlier today. While the pricing details were left obscured, the listings did confirm a number of previously leaked specs, including screen sizes, storage, and camera features.
As one would expect, both the Lumia 950 and Lumia 950 XL were said to feature Windows 10 as their operating systems. They were also confirmed to have 20-megapixel rear cameras and come with 32GB of internal storage, paired with microSD compatibility.
The larger Lumia 950 XL was said to have a 5.7-inch WQHD display, while the Lumia 950's display measures 5.2-inches. While little else was described on the store listings, the phones are also expected to feature 3GB of RAM, USB Type-C ports, and Qi wireless charging.
Microsoft's Windows event is scheduled for Tuesday, October 6th, and it seems almost guaranteed these new Lumia phones will be announced.
VIA Windows Central