Microsoft locks Cortana down to using Edge browser only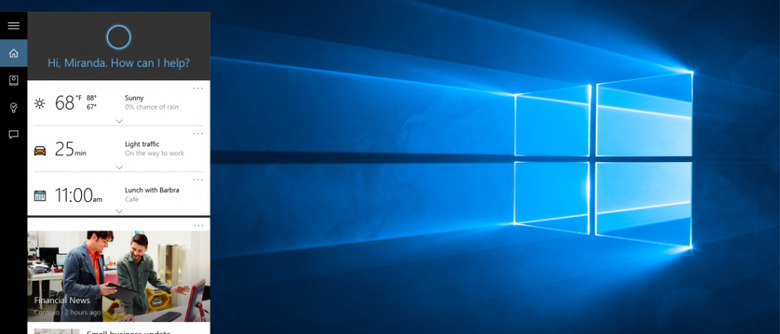 Back in the early days of the Windows 10 upgrade rollout, Microsoft was put on the hot seat for silently changing previously configured user settings. Specifically for changing the default web browser to the new Microsoft Edge, even if the user previously had a different browser, like Chrome or Firefox, set in Windows 7 or 8. Now it seems that Microsoft will once again be unpopular for a somewhat related move. It is now locking down Cortana to only use Microsoft Edge and Bing, to the exclusion of other browsers and search engines, especially Google's.
Cortana is admittedly one of the most interesting technologies Microsoft has developed of late, standing proud beside older and perhaps more well-known names like Siri. For Microsoft, however, Cortana did more than just offer a personal assistant for Windows desktops and mobile, even on Android in markets. Cortana actually helped drive more users into the direction of Bing and the Edge browser. That is basically thanks to how Cortana works. Much of its intelligence and "task completion" is tied to Bing searches. Integration with Microsoft Edge pretty much ties those two together in a two-way, back and forth relationship.
However, Windows users don't always use Microsoft's software wholesale. Some have a strong loyalty to other browsers like Chrome or Firefox. In the past, Cortana is only loosely tied to Edge and Bing. This has allowed third party utilities like Chrome extensions to circumvent that intention and route Cortana's searches and action to other browsers. Unsurprisingly, Microsoft isn't too happy about that.
So starting now, Microsoft is locking down Cortana to using only Edge and Bing. To be more specific, Edge will be the only browser that users will be able to launch when you search from the Cortana box. Microsoft justifies this decision by saying how other browsers compromise the Cortana experience. Cortana's features rely on Bing's and Edge's features, none of which are found in other browser and search engine, naturally.
To some extent, the move makes sense, especially from a technical and perhaps even security point of view. That, however, won't stop it from becoming a very unpopular move. Especially when the ulterior motive of driving Bing and Edge usage stats come into the picture. Microsoft does remind users that they can always change their default browser or search engine. That is, except when Cortana is involved. Which means there is going to be a disconnect in some areas and workflows if you do happen to use a different browser.
SOURCE: Microsoft