Microsoft live streaming Windows 8 event keynote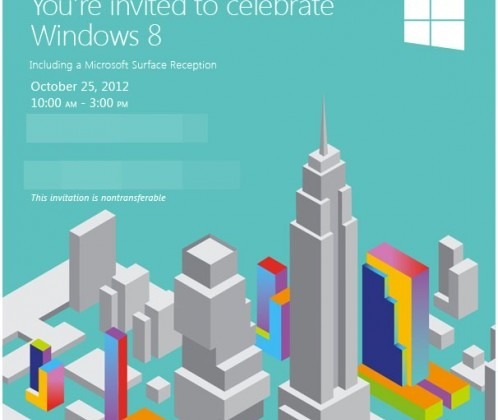 It isn't exactly a secret anymore that Microsoft is holding a big Windows 8 launch event in New York tomorrow, and indeed, we'll be there covering the whole thing. If you want to follow along as we report the news, you're in luck (at least partially), as Microsoft will be live streaming its keynote from the event. The keynote is scheduled to kick of at 11:15 AM Eastern tomorrow, so be sure to write that down if you want to watch it live.
However, Microsoft won't be streaming the whole event – just the keynote, which means that the stream will be live for just about an hour tomorrow morning on Microsoft's website. That's where we come in – we'll be at the event all day long checking out Windows 8, Microsoft's Surface RT tablet, and hardware from Microsoft's partners, so after the cameras shut down, be sure to keep it at SlashGear for more information for the show.
Microsoft has some pretty big weeks ahead of it. This launch event comes one day before Windows 8 will become available to the general public on October 26. It's that day that Microsoft will be launching Surface RT across the country as well, and the company is even opening a number of temporary stores in cities around the US to sell the tablet and its new operating system.
Then, we have Microsoft's Windows Phone 8 launch event next week on October 29, which comes the day before Microsoft BUILD 2012 kicks off. It's a great time to be a Microsoft fan, and we're excited to see all that Microsoft has to offer in the coming days and weeks. To find out more about Microsoft's incoming products before the event kicks off tomorrow, be sure to have a look at our Windows 8 and Surface RT reviews!