Microsoft leak claims Surface Hub 2X may have been canceled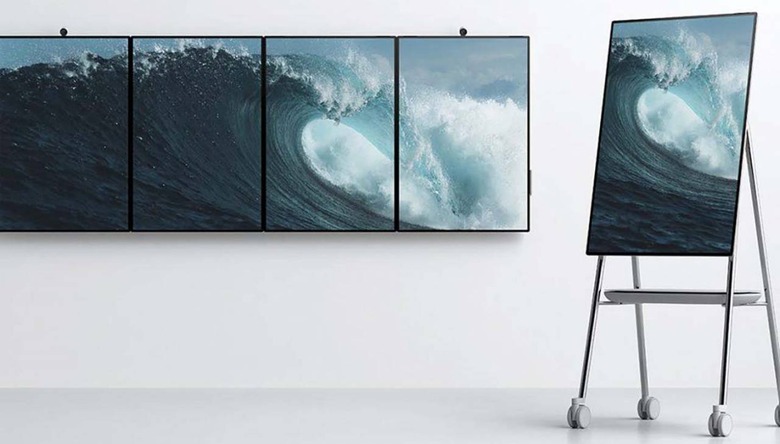 Microsoft has potentially canceled the upcoming launch of its previously announced Surface Hub 2X product, a new leak claims. The report is seemingly confirmed by Microsoft's quiet removal of announcement materials related to the model, though the company hasn't entirely explained what it is up to. The announcement of the Surface Hub 2X followed Microsoft's initial unveiling of the Surface Hub 2 in early 2018.
The report comes from Petri, which claims on behalf of unnamed sources that Microsoft has either 'significantly delayed' or outright 'canceled' the Surface Hub 2X, a model that was to launch alongside the Surface Hub 2S. These two models were announced a while after the initial Surface Hub 2 announcement in May 2018; each model would different in small ways.
The Surface Hub 2S has since launched and is available to purchase from the Microsoft Store for $8,999 USD. The device is what Microsoft calls a 'digital whiteboard,' one that can be used for everything from sketching and creating 3D models directly to participating in video chats and more. The Surface Hub 2X hasn't launched and possibly never will.
In a statement to Petri, Microsoft largely evaded the topic, instead stating that its 'top two priorities for Hub in 2020' include launching the 85-inch version of the device and rolling out a major update with new features. The spokesperson said that Microsoft is 'working to align the roadmap to best meet' the needs of customers based on its 'ongoing dialogue' with them.
However, Microsoft says that it will be back with more info in 'coming months,' indicating that we'll hear about the Hub 2X model's fate later this year. The sources behind the report claim that issues with the development of Windows Core OS have made things rough and that it has caused some delays as a result.