Microsoft launches Xbox One Independent Developers bundle in Australia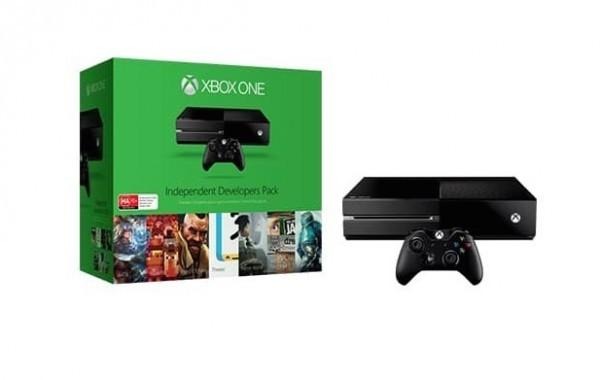 It's always a good sign that a game console is hitting its stride when it starts becoming available in a number of bundles with pack-in games. Following the recent Xbox One Master Chief Collection Bundle, Microsoft has just announced an "Independent Developers Pack," going on sale first in Australia. The bundle comes with the standard 500GB console, plus seven games from independent developers. Even better, it is believed that the controller that comes inside will be one of the new models featuring an integrated 3.5mm headphone jack.
The Independent Developers Pack will priced in Australia at $499AU, which is the same as the standard Xbox One that doesn't come with a Kinect camera. The seven games included all from ID@Xbox, Microsoft's self-publishing platform for independent game developers.
The titles are Hand of Fate, #IDARB, The Jackbox Party Pack, Threes!, Never Alone, Warframe, and Smite. The last two games are free-to-play titles, so the free offerings are the DLC add-ons. All the games will need to be downloaded with the use of a redemption code in the box.
Introducing the ID@Xbox console bundle – 7 great indie games in one pack. http://t.co/RB5Vf0GMmG @iocat @ID_Xbox pic.twitter.com/ggQLFpyVaJ

— Jeremy Hinton (@AusXbox) June 2, 2015
As for the controller model, the description of the bundle on Microsoft's Australian store initially stated that it was the new version with the universal headphone port, however that was changed a few hours later to simply state "Xbox One Wireless Controller." There's a very good chance this was because the new model isn't supposed to be announced until E3 later this month, and buyers of the Independent Developers Pack will find a nice surprise inside.
There's no word on a release date for the bundle outside of Australia at this point, but again, E3 is right around the corner, so we might hear something then.
SOURCE Microsoft