Modern mobile devices are often referred to as "computers in your pocket". Though a bit tongue-in-cheek, that's a fairly apt assessment. With powerful SoCs like Qualcomm's Snapdragon, you can already do quite a bit from a tablet or smartphone. With that in mind, Microsoft now has a true cross-platform keyboard.
The Universal Mobile Keyboard has a rather small footprint when shoved into a bag. The keyboard mimics one you'd find on a large tablet, but trades an on-screen experience for something a bit more tangible.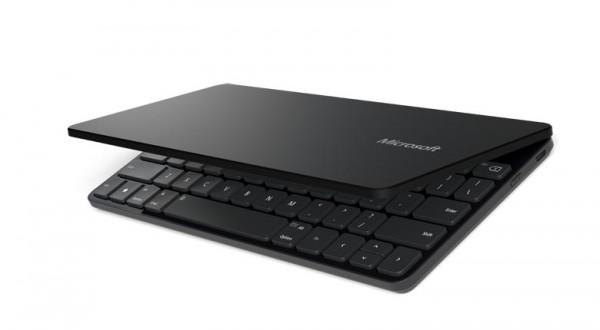 There is a nifty toggle switch, so you can maneuver between operating systems efficiently. Pick up on your Android tablet where you left off on your iPhone; easily done with a hardware Bluetooth toggle. There's also a rechargeable battery inside, which Microsoft says will last roughly half a year. If you find yourself in a pinch, and without power, a quick ten minute charge should get you through a day's work.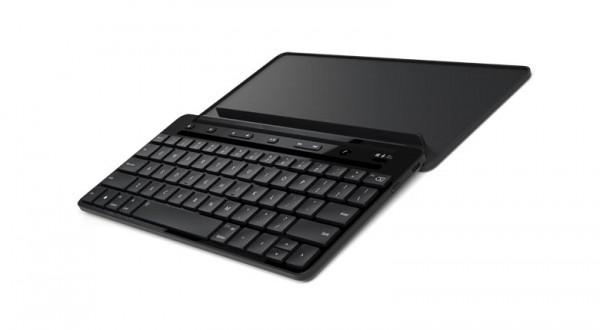 The flip-down cover both protects the keyboard when not in use, and provides a solid foundation when it is. A small ridge lets you dock your devices for viewing ease, too. Even more unique is that the keyboard automatically turns on when you pop the cover open, potentially getting you up and running much faster.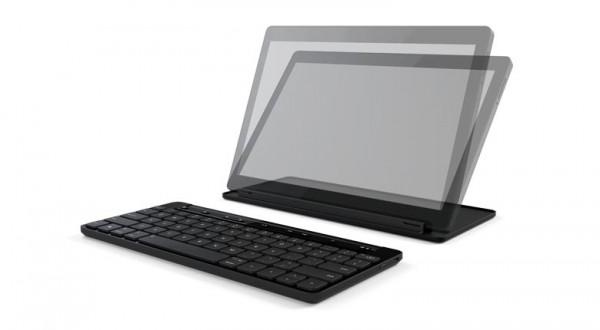 Microsoft says their keyboard will be available in October, come in a black or white finish, and retail for $79.95. You can pick one up at a Microsoft Store near you, and via various other retailers Microsoft has yet to announce.
Source: Microsoft