Microsoft is working on FaceTime competitor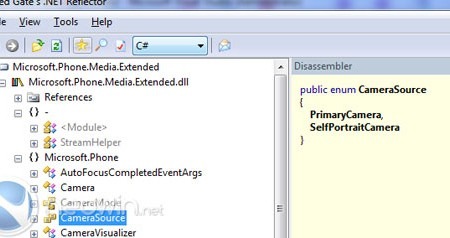 One of the most interesting features of the iPhone 4 that I never use is FaceTime. The ability to make video calls sounds really cool and I would bet many iPhone users like the feature and use it. A rumor is floating that claims Microsoft is working on a competitor to FaceTime for Windows Phone 7.
The rumor started with a "key WP7 employee" at CES reports Neowin. Apparently, this worker said that Microsoft was working hard to add a similar feature. The app would apparently be bundled with Microsoft Live services allowing it to work across multiple platforms and devices.
Neowin says that the WP7 worker that talked about the feature would not say if it would come to WP7 or be delayed until WP8. The pic attached here shows the Microsoft.Phone.Media.Extended.dll clearly highlighting a source selection for the cameras on the device.