Microsoft is retiring Photosynth, trio of MSN apps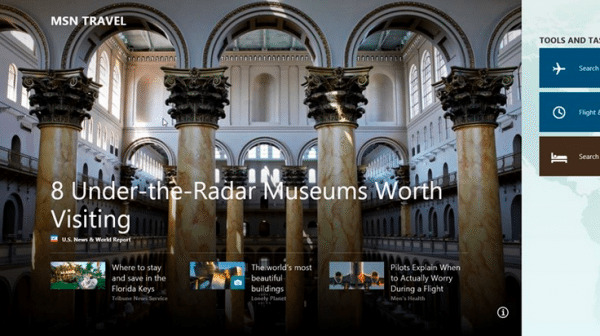 Microsoft has announced that it will be shutting down its Photosynth mobile app across all platforms, as well as a trio of the MSN mobile apps. Not all of the MSN mobile apps will be removed from the app stores, only three which apparently are not garnering enough users to justify continuing on with updates. The Photosynth app won't be maintained any longer, but will still be useable for those who already have it. Online access will also continue.
Photosynth is an app that allows users to create panoramas that are presented in 3-D for other users to scroll through. Microsoft says it is closing down the Photosynth mobile apps because its new Photosynth Preview Technology and cloud processing is "a more immersive way" for users to record a location than the spherical panoramas Photosynth has thus far offered. Of course, not all users agree.
The Photosynth.net website will continue to be maintained, and users will continue to be supported. Panoramas can be uploaded online, and now that the app is no longer supported Microsoft is encouraging users to upload their content.
As far as the MSN apps go, Microsoft will be ending its MSN Food & Drink app, Health & Fitness app, and Travel app. The Windows, Windows Phone, iOS, and Android apps will all be discontinued. Food & Drink will be leaving on September 28, as well MSN Travel. Health & Fitness, however, will be lasting a bit longer, with its last day being November 1.
SOURCE: Photosynth, Thurrott