Microsoft Internet Explorer 10 First Preview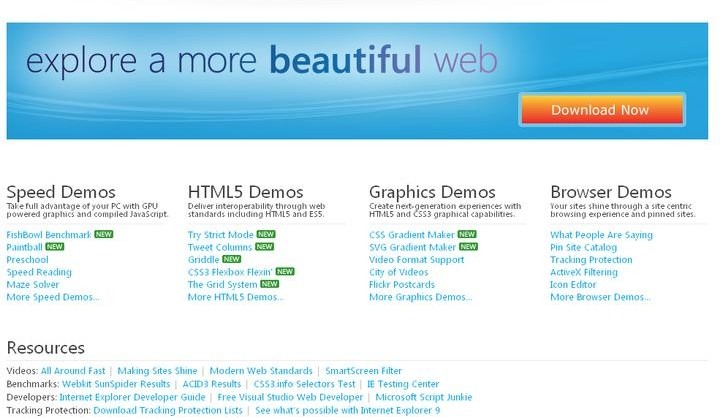 Only about a month after launching Internet Explorer 9, Microsoft surprised attendees today at the MIX 2011 developer conference in Las Vegas with a Platform Preview of Internet Explorer 10. This new version focuses on improvements in HTML 5 and CSS3 feature support.
Internet Explorer 10 is another step towards Microsoft's long term commitment to adopting the HTML 5 standard, built on the performance breakthroughs and native HTML 5 support that was developed in Internet Explorer 9. New CSS3 features include the support for multi-column and grid layouts as well as gradients, transitions, 3D transforms, and strict mode.
The Preview Platform for Internet Explorer 10 is ready for download at Microsoft's Test Drive site. The new version has only been in three weeks of development but should have new preview versions coming every 12 weeks. The new browser is expected to ship with Windows 8 operating system.
[via Tech Radar]