Microsoft Hub Keyboard and Translator apps hit iOS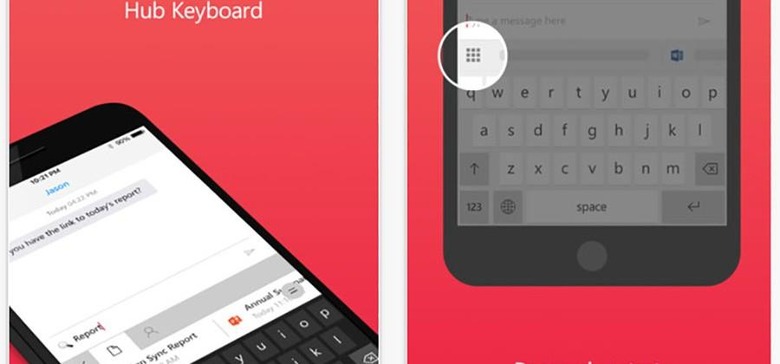 iOS users have a pair of new
apps that they can check out that have landed on Apple devices a few months after they debuted on Android. The new apps include the Microsoft Hub Keyboard and Microsoft Translator. Hub Keyboard is an app from the Microsoft Garage project that is designed to help you work from your iOS device more quickly and easily.
Hub Keyboard lets you insert copied text easily and to share addresses of Office 365 documents via OneDrive and SharePoint. Hub Keyboard also has the ability to share contact information from the phone to the Office 365 account. Right now, the keyboard app is only offered for the English speaking US market, but other versions are in the works. The app can be downloaded now, is 21.2MB in size, and works with iOS 9.1 or higher.
The other app that iOS users can download now is the Microsoft Translator app. The app brings the ability to translate text, conversation, and images offline. That means you don't need WiFi or have to use your data to make translations on the go. Users do have to download the app and offline language packs to translate without a web connection.
The offline language packs use Deep Neural Network technology that Microsoft uses on the version of the app for Android devices. This tech allows the app to deliver the same translation quality offline that you would get using online translator services. Microsoft has also added 34 new languages to the list of offline support in the app for both Android and iOS. Among the newly supported options are Arabic, Russian, Spanish, German, Chinese, and many more. A new Safari extension for translations via the Safari browser has also been released.
SOURCE:
and