Microsoft HoloLens specs include "walking dead" Atom CPU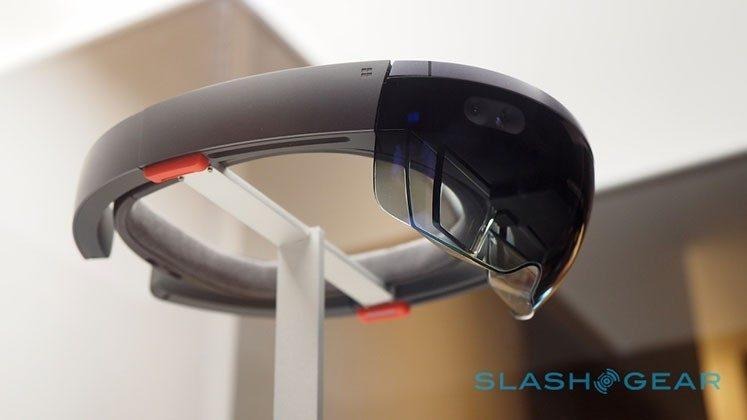 When Intel suddenly revealed that it was discontinuing the Atom line of processors, the Internet was ablaze with questions about the future of devices. As underpowered and disappointing as the chips might be compared to the ARM processors they are competing against, Atoms do power a good number of current devices as well as some that are still in development. Apparently, one of those is Microsoft's HoloLens. Windows Central took a peek inside the mixed reality headset to find an Intel Atom x5, which raises the question of the device's future iterations.
The AIDA64 tool revealed that the HoloLens ran on an Intel Atom x5-Z8100, based on the Airmont architecture and of the Braswell kind, the subset of Atom chips used for low-cost tablets and notebooks. It has 2 GB of RAM, which might be a bit of a letdown considering all the activity the headset would require. The 64 GB of storage, however, was noted to be quite ample.
Recent events put the specs, particularly the processor, in a slightly different light. Cutting its losses, Intel decided to cancel the Broxton chips that would have become the next generation of Atom processors, as well as the SoFIA platform that made up a number of Atom x3 SoCs. In effect, Intel has practically put an end to the Atom line, at least as far as smartphones and low-cost tablets are concerned. Intel will at least continue selling existing x5 and x7 chips, but nothing for the future.
That puts into question future iterations of the HoloLens. The current version of the hardware right now is still a prototype and will necessarily change before becoming a retail product, if if ever comes to that. Worst case scenario, it will be stuck with that Atom x5 until a suitable replacement is found. Given Microsoft's clout, it could be given a special Intel CPU based on the current Goldmont architecture for future models. Intel itself hasn't yet made any definitive statement regarding the future of the Goldmont-based Apollo Lake, which it just launched recently. As it stands now, even Microsoft's Atom devices, which include the non-Pro Surface tablets, are left in limbo.
VIA: Windows Central