The Microsoft Garage is Microsofts talent incubator known for its after-hours developers, "Do epic s–t." The Garage is where creators go in their free time to work on all of their passion projects. The first wave of Microsoft Garage's apps came out last fall. Today Microsoft released nine apps that have arisen from their developers extra hours. Some are designed to solve problems the developer were frustrated with themselves. Others are designed purely for fun. Right now, the apps are available for Windows Phone or Android.
Milind Solage and Soniya Khoja created DevSpace to let developers check in on their projects using their Windows Phone instead of using a computer. It was created over five months and provides fully functional access to Visual Studio Online and responds to voice commands using Cortana. Another Windows Phone app designed for the business minded is Join Conference. It's has voice recognition and is designed to sync with GoToMeeting and Lync.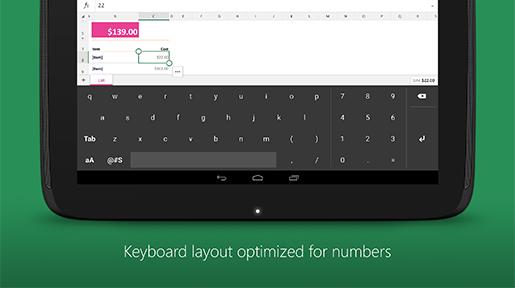 The new Android app, Keyboard for Excel, lets you use Excel in a manner more similar to a computer. Instead of the clunky, squished buttons of the usual mobile Excel, the operators are laid out as prioritized keyboard buttons. So now you create spreadsheets more efficiently.
Aside from work related apps is Squadwatch. This Windows Phone app allows you to keep up with your friends activity locally. It updates in real time, so you can stay close with your friends and family. There is also the beautifully designed Your Weather, but it's only available in China. These are only some of the apps from the Microsoft Garage developers, so grab your Android or Windows phone to explore all of them.
Source: NeoWin