Microsoft First-Quarter Results Show Revenue On The Upswing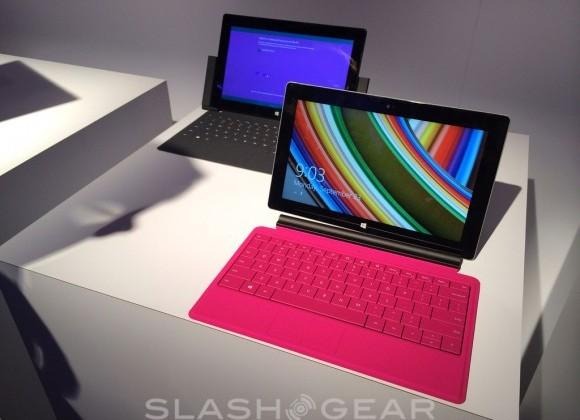 Microsoft has announced its latest quarterly revenue numbers, with the quarter ending late last month showing an upswing in revenue in several areas, though Windows OEM revenue had dropped 7-percent. Overall, the company pulled in $18.53 billion in revenues, with its gross margin clocking in at $13.42 billion. Such numbers, says Microsoft, are a reflection of a $113 million revenue deferral mostly in relation to Windows 8.1 pre-sales.
Breaking the numbers down, Microsoft's Devices and Consumer revenues increased to $7.46 billion, representing an increase of 4-percent. Of this, the Windows OEM revenue dropped, as mentioned, while Windows Pro revenue saw its second consecutive quarterly growth. Surface revenue was up, hitting $400 million, while search advertising revenue also increased, rising by 47-percent.
And then in terms of commercial revenue, the company saw a 10-percent revenue increase to $11.20 billion. This is broken down to a double-digits growth in SQL Server revenue in excess of 30-percent, with Exchange, Lync, and SharePoint also seeing double-digital growth. Cloud revenue in the commercial department saw growth of 103-percent.
Said Microsoft's CEO Steve Ballmer: "Our devices and services transformation is progressing and we are launching a wide range of compelling products and experiences this fall for both business and consumers. Our new commercial services will help us continue to outgrow the enterprise market, and we are seeing lots of consumer excitement for Xbox One, Surface 2 and Surface Pro 2, and the full spectrum of Windows 8.1 and Windows Phone devices."
SOURCE: Microsoft