Microsoft Favorites puts latest gossip on Android lock screens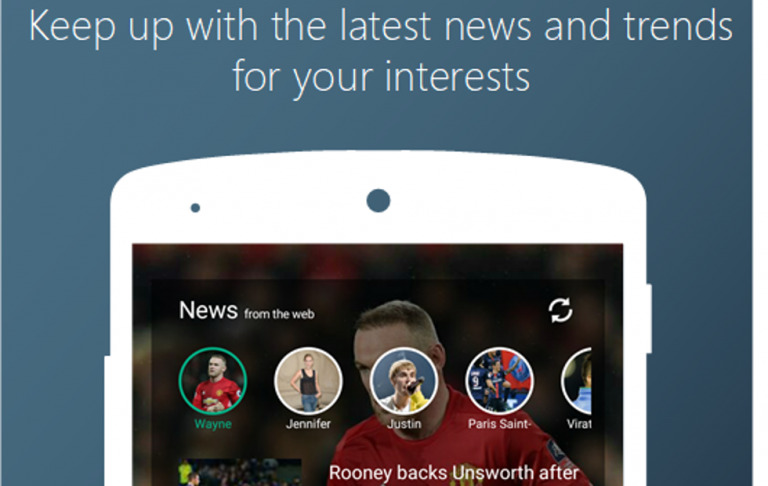 Microsoft has ironically become an Android app development house when it decided to ignore its own mobile platform. Its Garage skunkworks division has churned out many apps, some experimental but some also graduating to become full-fledged Android apps in their own right. It has put out yet another one, simply called Favorites Lock Screen, and while Microsoft already has a non-Garage Android lock screen app, this one's slightly different. That's because Favorites puts not just notifications on your lock screen but also the latest news about your favorite teams, celebs, and topics. Sourced from Bing, of course.
Android lock screens have changed greatly over the years, moving from barely usable to overloaded to minimal. Although now a shadow of its former self, lock screens still have some functionality that keep it from becoming "just a lock screen", something that Microsoft Garage is now taking advantage of.
Want to know what your favorite stars are doing without having to open up your phone? How about knowing the fate of your sports team with a single glance? If that's your kind of thing, the Favorites Lock Screen might fit the bill. Aside from news, the lock screen also shuffles through wallpapers covering your myriad interests, from Hollywood creatures to cars to, of course, cats.
Favorites also does what other lock screens do. That is, keep your phone minimally secure. Set a PIN, a pattern, or a password to keep prying eyes out. It has shortcuts for apps and settings and, of course, web search using Bing.
Microsoft Garage's Favorites Lock Screen is available for free and for all on Google Play Store. Don't get attached to it too much though. There's already an older Next Lock Screen from Microsoft as well, and chances are these features will get folded into it eventually.
SOURCE: Microsoft