Microsoft face swap app lets you use images from Bing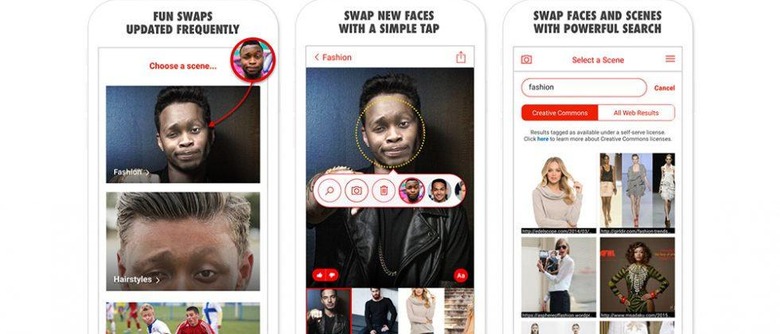 Microsoft has released a new face swap app that uses Bing search to find fun images into which you can transplant yourself. The app was made by Microsoft's 'The Garage,' its self-described 'outlet for experimental projects.' The face swap app is quite a bit more sophisticated than most of the face swap apps in the app stores, and it is available for both iOS and Android.
Face Swap apps are fun, and it is clear that Microsoft's The Garage team was aiming for fun with its new app. According to the company, this app 'began as an exploration of facial recognition technology' developed by the company's research division. It was then applied to the face swap tool, the end results of which Microsoft refers to as 'compelling.'
The company acknowledges that the tool itself is nothing new, but says that its own iteration of the technology offers automatic face swap technology alongside its own search engine, merging the two together into something that brings 'surprise and delight.' The app took the team more than 5 months to develop.
Check out the video above to see the app in action — it appears users just take a selfie, which is then automatically isolated to the face and then applied to a 3D model of a head. After that 3D model is made, the face can then be applied to various images from Bing, eliminating the need to snap a secondary image with which to swap faces.
SOURCE: The Garage