Microsoft Excel Stock pulls in data from Nasdaq and Refinitiv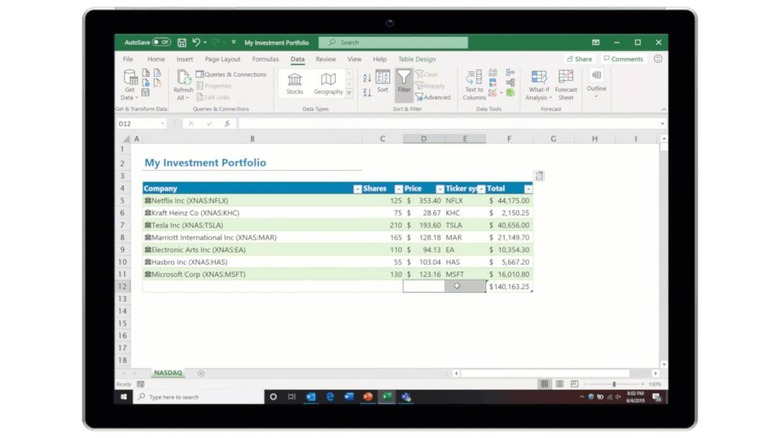 People have done crazy things with Microsoft's famous spreadsheet program, like games or artwork, but Excel is still all about numbers, figures, and other quantifiable data. Its use in financial settings is, of course, normal but sometimes the data that you need doesn't come from some static source or formula. When it comes to stocks, users need fresh and up-to-date information, which is why Microsoft is now rolling out a new Stocks data type to pull that from the Interwebs and right into your tables.
The way it works is simple enough. If you type in the name of a known stock, like MSFT, in a cell and click on the Stocks button in the ribbon toolbar, you will be presented with different real-time attributes that you can use as is or in a formula. Those properties include the usual Price info, Last trade time, 52-week high/low, etc.
Microsoft isn't pulling the data out of thin air, of course. It has partnered with popular stocks and financial companies like the famed Nasdaq and Refinitiv to provide such data.
This is just the beginning, Microsoft promises. The data pulled by the Stocks data type seems to be from a certain point of time rather than real-time. In the future, it will provide both historical data as well as data that automatically gets updated every few minutes.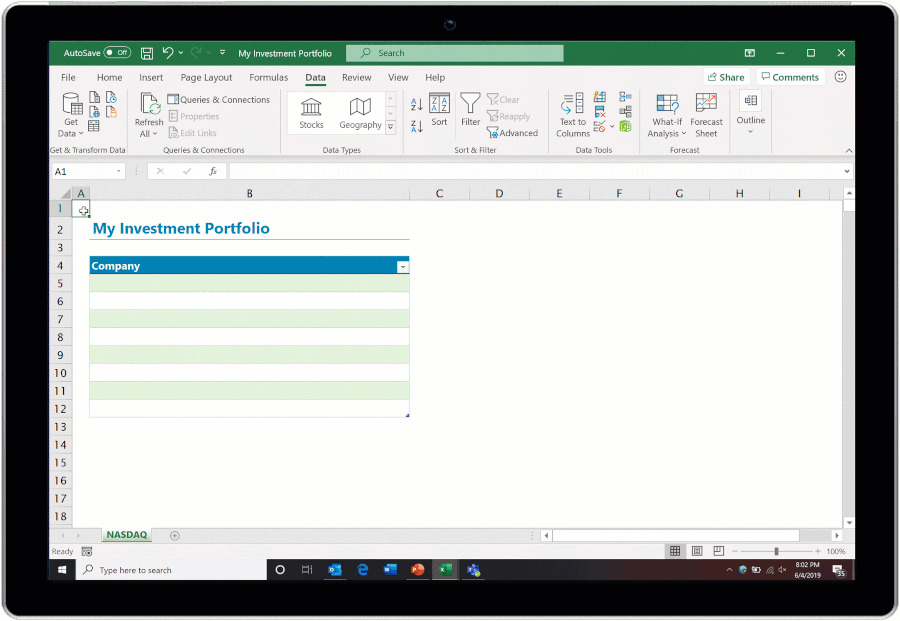 This new type of data type could be just the start of more dynamic data for Microsoft Excel. This comes at a time when web services are springing left and right that promise to redefine or reinvent the spreadsheet, turning the commonly regarded static and boring document into a living and growing repository of information.