Microsoft E3 Leak: Halo 4 Confirmed; Kinect Fun Labs Games Detailed [Video]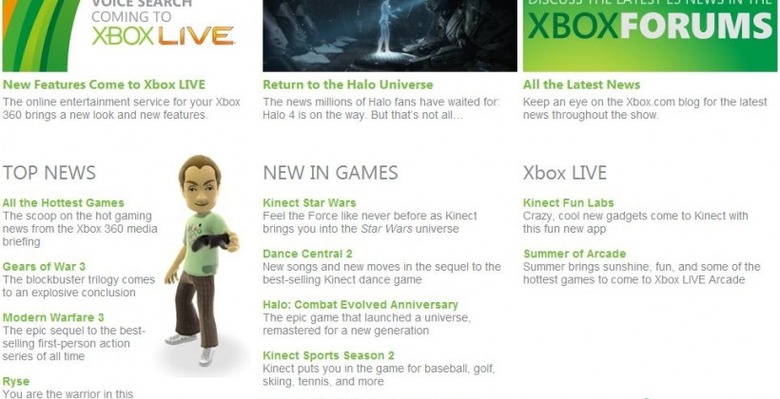 Microsoft's E3 2011 announcements have been prematurely revealed, and the company only has itself to blame. The Xbox E3 page spilled the details for a few short moments, but enough for us to grab some screenshots: not only is Halo 4 confirmed as on its way, along with Dance Central 2, Kinect Star Wars and other titles, but new Kinect Fun Labs games too. More details and shots after the cut.
There are five gadgets which will be added to the Kinect Fun Labs – which itself will show up in the Kinect Hub after the E3 press conference – and they all allow you to take photos and create custom avatars, games and digital toys. Build A Buddy takes a photo of your favorite toy and then creates an animated version, while Googly Eyes does a similar thing but adds wobbly eyes to the avatar and then allows you to move it around based on your own motions.
Kinect Me does a similar thing but uses you yourself to create the avatar, grabbing shots of your face and your body. You can then take "photos" of yourself and share them through KinectOnline.com. Bobble Head does just what the name suggests, making a dashboard bobble-head avatar which you can flick and wobble, and they too can be shared with friends.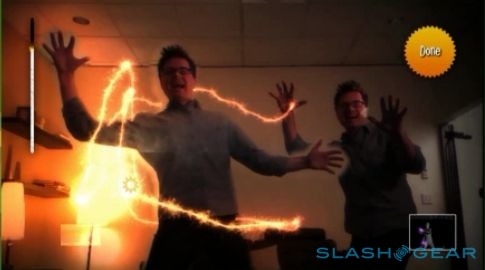 Finally, and perhaps most impressive, is Kinect Sparklers. This takes a photo of you and your background, and then allows you to trace a digital sparkler around yourself, before looking at it from various different angles as if in 3D. We'll know all the details after Microsoft's press conference in a few hours time.