Microsoft doubling Xbox Live Arcade Gamerscore points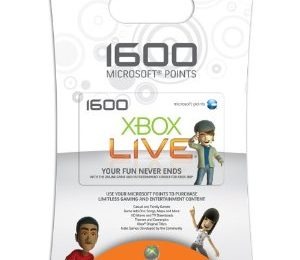 The number of points that players will be able to add to their Xbox Live Arcade Gamerscore tally is about to increase. That is, at least, for players who spend a lot of time with downloadable Xbox Live Arcade titles. Microsoft has decided to double the number of points that can be achieved in those (not-so) bite-sized games.
This demonstrates how dominant the medium of digital distribution has become. When the Xbox Live Arcade first launched, it was designed for very casual, very basic games. Now, though, developers are pushing out large, epic titles through the platform, so the mindset about achievements in the XBLA is not really valid anymore.
For the uninitiated, Xbox Live Arcade titles have to date only been allowed to offer 200 Gamerscore points. Developers were bound by that restriction. With today's update, that number doubles to 400. It's still a far way from the 1000 that full retail games offer, but at least now there is a bit more pride in being able to collect all achievements from downloadable games.
[via Gamasutra]