Microsoft Does Have A Heart, Too Bad They Placed It On The Back Of A Zune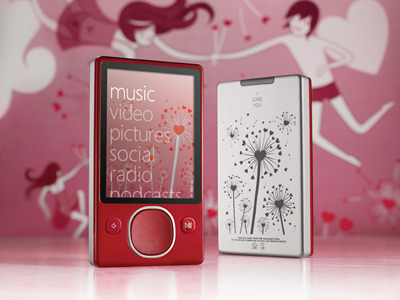 Just in time for St. Valentine's Day you can now get a red Zune 80GB version. There is also apparently a new Zune Originals design as well which is reminiscent of fireworks, but with the centers and ends being hearts.
In fact, there isn't just one new Valentine's Day related Zune Originals design, no; there are 20 new ones that are related to VD day, or rather V Day. There are even a bunch of Valentine's Day songs that you can snatch up (I assume for free) to give your loved one with the player.
Because nothing says "I Love You" like a second rate MP3 player with a bunch of cheesy crap on/around/in it. However if you still have the poor decision making skills to buy your loved one this instead of an iPod Touch, the price is the same $250 as usual.
Zune Gets a Heart; Still Seeking Backbone [via boygeniusreport]