Microsoft Destination Arcade Now Launching July 21st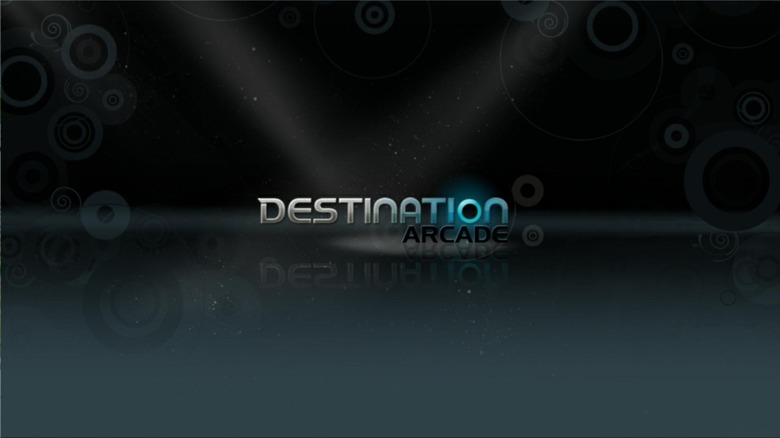 At the moment, Microsoft's Xbox LIVE Arcade is one of the best ways to get your nostalgia-rich gaming on, as it features quite a few "oldie-but-goodie" titles tucked away inside. The trouble is, in its current iteration it's not the easiest digital interface to navigate through. Like Microsoft of yesteryear, lists play a big part of finding that next great game. As we reported last week, Microsoft is looking to change that up with Destination Arcade, a whole new way to find what you're looking for, plus a lot more. But it's not coming out on the 14th anymore, as the upgrade has been pushed back.
At its core, Destination Arcade is a "recommendation engine & visual browser app." Basically, instead of going through those endless lists (once you get past the nice cover flow-like UI, of course), you'll be able to navigate the internal catalogue of Arcade with a very ornate, attractive and sleek User Interface. Other features wise, you'll be able to use that recommendation engine to your advantage, by both being able to recommend titles in general (or to a specific friend), but you'll also be able to choose games based on personal recommendations. If it goes as well as Microsoft plans, then we could see Destination Arcade being something noteworthy to use, especially when Kinect launches later this year.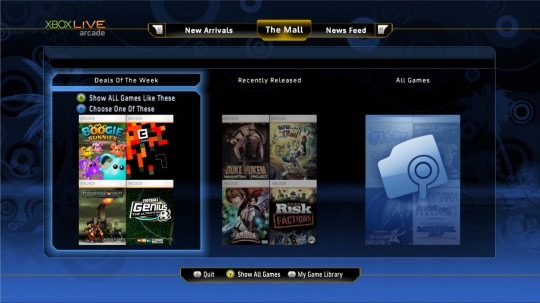 And while we would love to get our hands on it in two days, Microsoft has made the decision to hold it off for another week. Likely candidates are bug fixes and UI polishing that still needs to be done, but we imagine that it could be anything. Or, it could also have to do with the fact that the 21st of July is the day Microsoft's Summer of Arcade promotion heats up. But that could just be a coincidence (probably not, though). Either way, you have just over a week before you'll be able to download the new Arcade goodness. Let's hope it's worth it.
[via Major Nelson]